Harrogate poet to meet legendary Leeds music figure in exciting 60s event
A Harrogate-based musician and beatnik poet is to sit face to face with a Leeds music scene legend in a forthcoming event about one of the most famous rock albums of the 1960s.
Friday, 10th January 2020, 4:04 pm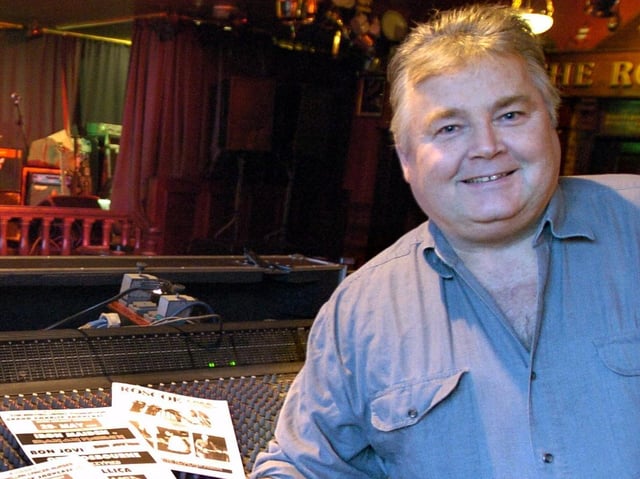 Legendary promoter John Keenan who will take part on a rock music event with Harrogate poet and musician Heath Common.
Heath Common, who is also is a songwriter with Hi4Head records, will be interviewing promoter John Keenan at The Cat Club on Thursday, February 20.
Keenan, (pictured) responsible for the ground-breaking post-punk festival Futurama in Leeds in the late 1970s and for bringing the likes of Nirvana to The Duchess of York in Leeds, was asked to choose his favourite all-time album for this classic vinyl event.
The work he has picked, Love's masterpiece Forever Changes, which was first released in 1967.
Led by late maverick musical genius Arthur Lee, the LA band brought a weirder, slightly unhinged twist to 'Flower Power'.
Heath Common, a former Melody Maker and Guardian journalist, will be talking to Keenan on a nostalgic journey back into the Summer of Love and beyond.
Once hailed as "what Jack Kerouac would have sounded like if he came from Manchester", Heath Common began his musical career in New York City with Robert Lockwood and Johnny Shines, the stepson and close friend, respectively, of the legendary blues musician, Robert Johnson.
Since those heady days more than 30 years ago he has released a series of acclaimed albums, often with music featuring his friend, the artist Patrick Wise.
John Keenan first made a national impact between 1979-84 when he organised the trailblazing Futurama Festival, an all day event at Leeds's Queens Hall which showcased the likes of Public Image Limited, Joy Division, Siouxsie and the Banshees, Soft Cell and Gang of Four.
Earlier he had set up F Club night, Leeds' first regular punk rock club, at Leeds Polytechnic.
The Cat Club is held at The Tap and Barrel on Front Street in Pontefract.
Tickets for the event are available at www.thecatclub.co.uk