Knaresborough residents furious at plans to close last bank in town
Residents in Knaresborough have expressed their anger and disbelief that there will no longer be any banks in the town, following an announcement that the last remaining one is set to close.
Friday, 31st January 2020, 10:42 am
Updated
Friday, 31st January 2020, 10:43 am
The Halifax - based in the Market Square - announced the closure on Wednesday, January 29, stating: "We've made the difficult decision to close this branch because customers are using it less often."
The bank claims that usage is down 10 per cent on the previous year and has said it plans to close the Knaresborough branch on May 13. It suggested using the Post Office or using other branches in Harrogate or Wetherby.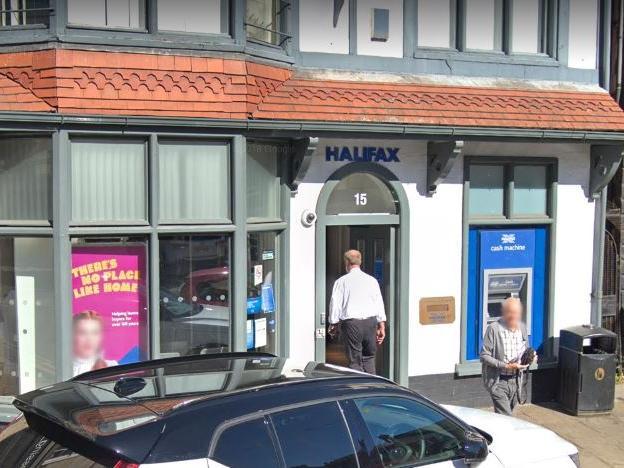 Residents are furious about plans to close the Halifax in the Market Square - the last remaining bank in Knaresborough.
The Halifax, which follows in the footsteps of other banks such as Barclays and HSBC which have recently closed in the town, has also announced it intends to close the cash machine as well.
This will leave Knaresborough with only two remaining cash machines, one by Sainsbury's at the bus station and at Tesco on the High Street - but this is something that the town's Chamber of Trade and Knaresborough Town Council want to change.
They are working together on plans to get more ATMs installed around the town.
Harrogate and Knaresborough MP Andrew Jones has also raised the issue at the House of Commons and has asked to meet officials at the Halifax to discuss the closure.
Residents have now taken to Facebook to express their anger.
Many showed concerns for elderly people who are unable to use online services or travel out of town.
Helen Steele commented: "Dreadful. My 80-year-old father relies on it."
Jackie Fennell also wrote: "Very sad, my mum uses the Halifax weekly and loves the ladies in there, always helpful . Where will she go to get her cash as she likes to be inside as it feels safer."
Hazel Haas, a member of the group which organises the Knaresborough Christmas Market, has said the closure of yet another cash machine could affect market trade in the town - something Mr Jones reiterated in his statement earlier this week.
He said: "Every Wednesday there is market day. Many of Knaresborough markets traders only take cash payments. This is a slap in the face to those traders."
A petition has now been set up to save the bank.
See the petition at www.change.org/Save-Last-Bank-Knaresborough