LETTERS: Coun Don MacKenzie and North Yorkshire County Council have a clear legal duty to act fairly and impartially
FROM: Russell Davidson, Harrogate
Thursday, 17th June 2021, 4:50 pm
Updated
Thursday, 17th June 2021, 5:22 pm
Far more questions have been raised than answered in recent correspondence in your letters pages and in interviews with the head of highways at North Yorkshire County Council, Coun Don MacKenzie.
We have discovered that the county council's 2019 congestion survey had a low number of responses and did not address the question of whether the A61 should revert to two-way traffic.
That same survey was predicated by the county council's now abandoned proposal to build a new bypass through Nidd Gorge and did not even hint at the possibility of Station Parade being reduced to one lane: that latter scheme came nearly two years later.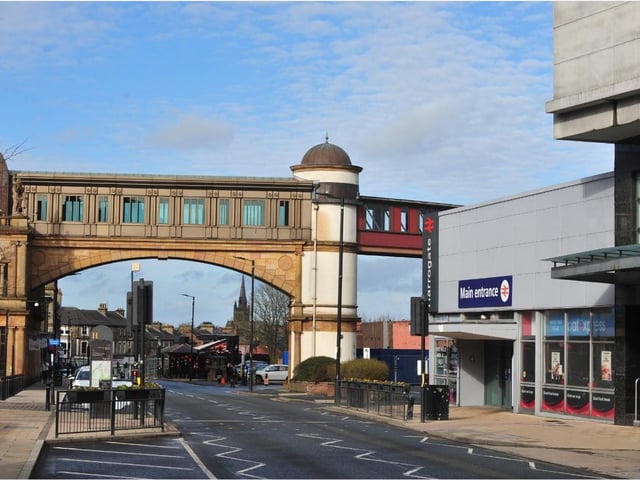 Station Parade, Harrogate
Yet Don MacKenzie uses a pre-pandemic survey on a peripheral issue as justification for driving forward his plans for the significant alteration of the area around Harrogate Station, even though this will largely stifle southbound traffic circulation in the town.
We have learnt, as Coun MacKenzie admitted in your edition of June 3, that no study has been undertaken in relation to the A61 in almost 50 years.
He simply denies knowledge of the issue, effectively saying 'nothing to do with me because NYCC only took over in 1974'.
That is despite our local historian, Malcolm Neesam, pointing out that the one-way system along the A61 was just one part of a five-point plan, the later four aspects of which were never implemented.
Coun Mackenzie estimates a £30m price-tag for reverting the A61 to two-way traffic, yet does not set out how that potential cost has been calculated.
How can he know, when he has steadfastly refused to commission any detailed study into the proposal?
Instead he sidesteps the issue by citing a 'robust' study into his Cheltenham Mount to East Parade proposal.
So let's see his robust study.
It will be very interesting to see if it has been based on the reduced traffic movements during the pandemic and how it stands up to outside scrutiny.
Should Coun Mackenzie try to block its release, then I will lodge a complaint with the Information Commissioner.
Coun MacKenzie cites "profound air quality problems", the "canyon effects" of tall buildings and noise from vehicles climbing steeply away from the Kings Road lights if the A61 reverts to two-way traffic.
Has he not seen the steeper gradient on Cheltenham Parade, nor that the buildings which line the new route that he proposes for southbound traffic are at least as tall as those on Parliament Street and has he forgotten the fact that when one reaches the War Memorial, there are no buildings on the west side of the A61?
Coun MacKenzie occupies public office and he and the county council he represents have a clear legal duty to act fairly and impartially.
They are also subject to the public law duty to consult adequately and properly, so that the various options are considered comprehensively before taking a decision which is likely to affect the lives of many of its citizens, and which will undoubtedly harm the amenity of a section of the town, such as Cheltenham Mount, which is lined with restaurants and which also hosts a significant number of private residences.
The current attitude and the refusal to commission a fair and balanced overview of all of the various options for re-routing Harrogate's southbound traffic is doing a profound disservice to the public, especially when so many (retired planning experts amongst them) have been vocal about all of the various options needing to be looked at.
I have had a number of people contact me saying that they would be willing to contribute towards a fighting fund to start High Court proceedings against North Yorkshire County Council if Coun Mackenzie continues not to listen and continues to throw unsupportable arguments in the way of commissioning a professional study of the feasibility of southbound traffic using the A61.