'I was in awe' - Ripon Grammar students praised for dramatic mountain rescue after featuring on BBC news
Sixteen students were awarded commendations after coming to the aid of a member of staff in a dramatic mountain rescue during a World Challenge trip which won praise throughout the region, including being featured on BBC news and in the national press.
Watch more of our videos on Shots! 
and live on Freeview channel 276
Visit Shots! now
A North Yorkshire school worker had to be carried down the side of a steep mountain after she broke two bones in her leg in an agonising accident.
Ruth Savage, who works at Ripon Grammar School, broke both the tibia and fibula bones in her leg on July 29, while accompanying a group of students on their World Challenge trip in Laos.
The 16-strong group had been on a mountain trail at the time of the accident, just a week into their three-week challenge.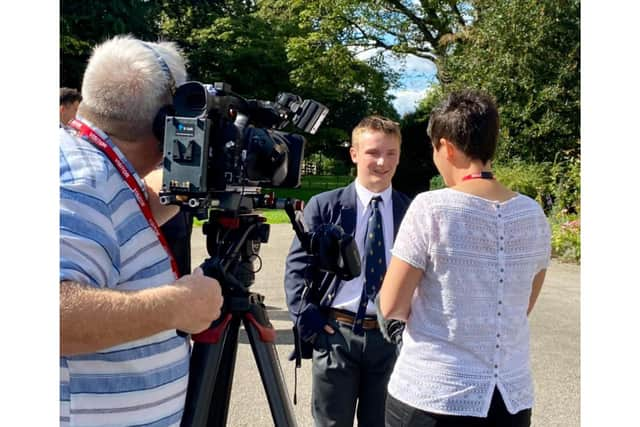 Following her injury, all the students banded together to carry Mrs Savage to safety in a makeshift stretcher down the hill in difficult and slippery conditions to a tuk-tuk which was able to transport her to a local hospital.
Ruth said: "It was just a stupid fall on the path. When I slipped and fell, I heard a crack. I had never broken a bone before so immediately knew something serious had happened.
"It was on a steep slope and I was in an awkward position but the World Challenge leader, Emma, mobilised everyone and got everyone into action to help me.
"There were about eight people carrying me at one time, others went and scouted ahead as the road we were on was more than half an hour away normally, although it took two-and-a-half hours to get me there.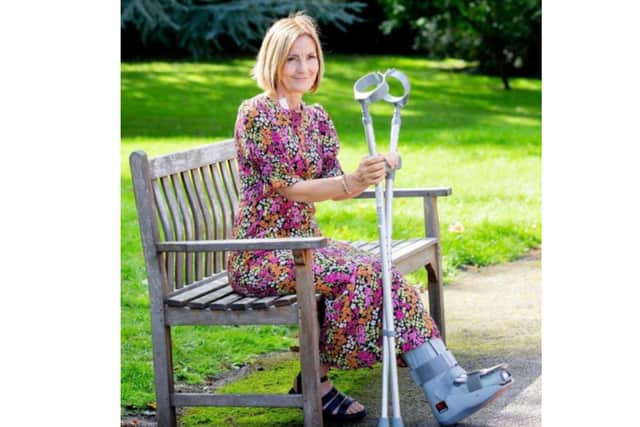 "They were just amazing and worked so well as a team - I was in awe, they were really caring and definitely rose to the challenge."
Students used first aid equipment from their bags to move Ruth to a flatter surface, offering up their clothes as padding.
They also found pieces of bamboo and creatively wrapped tarpaulin around it, building a makeshift stretcher as well as a splint for the leg itself.
Following their heroic actions, Ruth was airlifted to a hospital in Bangkok where she underwent an operation on August 1.
She said: "The worst part about the whole experience is that I was so far away from my family and having to tell them what happened.
"World Challenge was amazing and they flew my husband out to Bangkok too. He was able to stay with me and escort me home."
World Challenge leader, Emma Burrows, who mobilised the group that brought Ruth to safety, spoke of the team ethos of the students.
She said: "I'm fortunate to have had the team I did with me in Laos. The students all pulled together as a team and we were safely able to carry Ruth out using a stretcher we made from bamboo on the trail and the survival bag we'd carried with us.
"The team were all really helpful and we were able to get Ruth to the road and then to the medical attention she needed."
Headmaster, Jonathan Webb, said: "You demonstrated wonderful qualities of teamwork, fortitude, a sense of humour and a willingness and real spirit to ensure everything was done safely and securely to get Mrs Savage off the mountain and into hospital. Thank you."