Yorkshire Dales landlady grows forget-me-not garden in memory of her daughter's 'vibrant and beautiful heart'
A Dales' pub landlady has built a community garden in memory of her daughter as she reflects on what it means to have lost someone very special.
Watch more of our videos on Shots! 
and live on Freeview channel 276
Visit Shots! now
The garden, affectionately known as "The Lady Jane", has been built on a promise she made with her daughter as she lost her three year battle with adrenal cancer in 2021.
Catherine Audsley, landlady of The Royal Oak at Staveley, was ready to give up 30 years in the trade as she faced the most heartbreaking time of her life.
The story is close to the heart of Ripon Gazette reporter Natasha Audsley, who was cousins with Natalie Jane Plowman, in whose memory the garden has been created.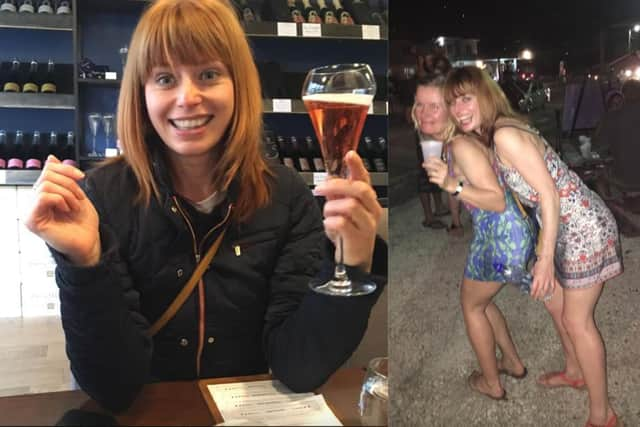 Natasha spent time with her aunt, sharing memories of her daughter and talking about why the garden is important to the community.
Catherine said: "My daughter came home with a pain in her side so bad we took her to A and E.
"Natalie was full of sunshine, caring, vibrant, and a beautiful heart.
"But cancer does not concern itself with this, it hits hard and fast.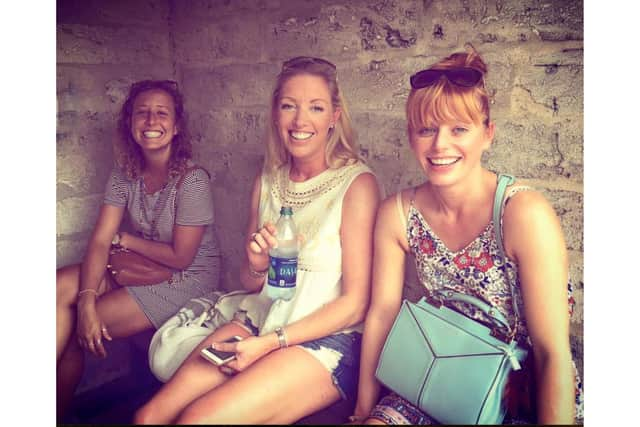 "She fought like a brave warrior and tragically she lost the fight, leaving those she loved lost.
"I wanted to share what it means to have lost someone so special.
"I could have given up, but she said 'mum, do it for me'.
"We are calling the garden Lady Jane, Natalie's nickname.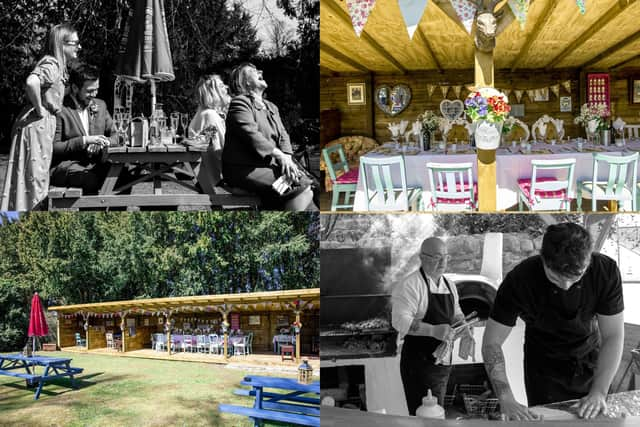 "There's no recovering from losing a child.
"And I've had to come to terms with that.
"You know when you run a pub, you don't get any chance to grieve.
"I've been completely lost without her.
"You have to reinvent yourself, because you're not the same person anymore.
"You just learn to manage it the best you can and the garden will be the result of that."
"The Lady Jane" has a stone bake oven, a bar, three large sheltered platforms all individually furnished with blankets for the seasonal chill.
The Royal Oak at Staveley is located in an area known for its outstanding natural beauty and sits next door to Staveley Nature Reserve.
She said: "Natalie, on good days, would sit there and say 'mum, make a lovely garden here, with weddings, parties, flowers, somewhere to watch the birds feeding. And each year in the summer, you can hold a party for a charity in memory of me'.
"She said, 'you won't forget me will you mum?'
"And gave me 'forget me not' seeds to plant."
While the loss of Natalie was felt by the whole community, her memory will now be shared by the community.
The garden reflects the dedicated party girl whose bright personality famously lit up those she met.
Natalie's incredibly brave battle with cancer would end not long after her 40th birthday.
Catherine said: "She was a good time girl, so we have to keep it going for her now, here in the garden.
"Her sister asked her what she wanted for her 40th birthday, but she didn't want anything because she knew she was dying.
"So she bought her a star.
"Now we can sit in the garden and look for her in the sky above."