Trust wins silver award for work
Outwood Grange Academies Trust is one of just 76 Silver Award winners across the country.
Wednesday, 23rd September 2020, 3:27 pm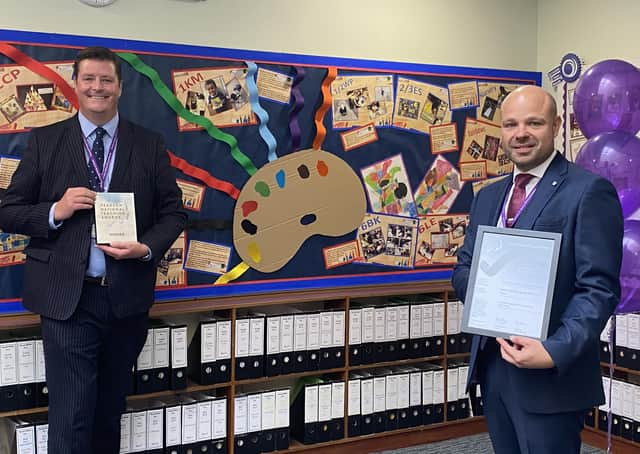 Out of thousands, the Trust was honoured with a Silver Award in The Award for Impact through Partnership for their outstanding commitment to changing the lives of the children they work with every day.
The award was specifically for their work within the primary sector. The Outwood Primary team have worked collaboratively across ten academies to develop the Outwood Primary Diploma, accessed by all children within the schools and achieved through the completion of six annual challenges.
This is designed to provide opportunities for all children, regardless of background, to access high quality opportunities that develop life skills and qualities.
Outwood Grange Academies Trust is now in the running for one of just 14 Gold Awards later in the year, in a programme which will be broadcast on the BBC.
Lee Wilson, Primary Chief Executive at Outwood, said: "We are absolutely delighted to receive a Silver Award in The Award for Impact through Partnership.
"At Outwood, we believe in putting children first, raising standards and transforming lives and we believe that this award recognises our work towards that vision.
"It also really reflects the brilliant dedication of all our hard working staff that are tireless in their efforts to ensure our children are supported, both academically and emotionally, to become good citizens that can contribute to their local communities once they leave us."
The Pearson National Teaching Awards is an annual celebration of exceptional teachers, founded in 1998 by Lord Puttnam to recognise the life-changing impact an teacher can have.