Two Yorkshire festivals WILL go ahead regardless of further delays to the easing of Covid restrictions
Two Yorkshire festivals have vowed to go ahead in 2021, regardless of whether the final easing of restrictions goes ahead on July 19.
Thursday, 17th June 2021, 4:18 pm
The Yorkshire Dales Food and Drink Festival in Skipton and the Underneath the Stars Festival in Barnsley are both permitted to run under the current guidelines, as they are outdoors with a smaller capacity than some larger events.
The Yorkshire Dales Food and Drink Festival released this statement: "We are really lucky that Food & Drink Festivals were previously permitted to go ahead as part of the Government's Phase Two relaxations announced on April 12th with greater freedoms given as part of May's Phase Three measures. Meaning that we are able to still go ahead even if the 'freedom day' of July the 19th is delayed further.
"We have been planning and implementing many additional measures to ensure the safety of everyone at our event. These include a larger event area, additional toilets, one-way systems, hand sanitiser stations etc. We will be in touch in the next couple of weeks to advise you on what you need to do when attending the festival, arrival times etc.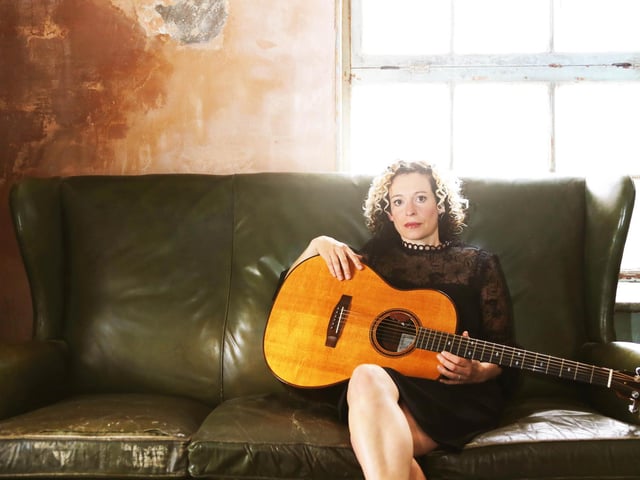 Kate Rusby
"We, like everyone else is hoping that restrictions will be eased on the 19th July and we can all enjoy ourselves to the fullest."
The event - which is celebrating its fifth birthday - is scheduled to take place at Funkirk Farm on July 24 and 25. There will be live celebrity demos by The Hairy Bikers and James Martin, as well as more live cookery demonstrations on the Yorkshire AA Rosette, Vegan, Dessert and Local Chef Cookery Stages. Festival goers can also enjoy fabulous workshops and masterclasses, a vintage funfair, crafting demonstrations, lots of fun activities to keep the kids entertained, tasting sessions, hundreds of exhibitors and some of the best street food the UK has to offer.
The second festival to go ahead is award-winning, family-friendly Underneath the Stars
The event will be bringing live music, performance arts and delicious dishes to the stunning rural setting of Cinderhill Farm, Barnsley, from Friday, July 30 to Sunday, August 1.
Paul Carrack (Friday), Saving Grace featuring Robert Plant & Suzi Dian (Saturday) and Kate Rusby (Sunday) have been announced as headline acts for the seventh festival.
Within Covid guidelines and new for this year, festival goers can enjoy the event UNDERNEATH THE STARS as the festival is set to lose the big top tents for 2021. Festival bars and stages will be moved outdoors, allowing customers more space to distance themselves, beneath the sky.
Other highlights over the weekend are set to include: Eddi Reader, one of Scotland's greatest living female voices; LYR, short for Land Yacht Regatta, a genre-splicing supergroup of sorts, comprised of author and current British poet laureate Simon Armitage, musician Richard Walters and multi-instrumentalist Patrick Pearson; multi-award winning duo the Welsh harpist Catrin Finch and Seckou Keita the Senegalese Kora virtuoso; fast rising indie-folk band Lanterns on the Lake; UTSf favourite, Irish musician and singer Damien O'Kane & guests; Barnsley's finest and the greatest show in tank tops, The Bar-Steward Sons of Val Doonican; an audience with the acclaimed broadcaster Mark Radcliffe; and Americana influenced trio Jaywalkers.
The Yorkshire Dales Food and Drink Festival in Skipton
Festival director Emma Holling says: "Building on our sell-out festival in 2019, we are delighted to announce our line-up for Underneath the Stars 2021 and looking forward to getting out into the field. To see the festival become an established event on the UK festival scene is just amazing - our recent awards and successes are testament to the hard work of all the team!"
Underneath the Stars won Small Festival of the Year and took home the prestigious Judge's Award at the sought-after National Outdoor Events Association (NOEA) Awards 2019. The festival has also gained an Attitude is Everything Silver Charter Award.
Tickets are currently sold out at both events under existing Covid-guidelines. UTSF organisers have said they will release further tickets if lockdown restrictions are eased and it is safe to do so.