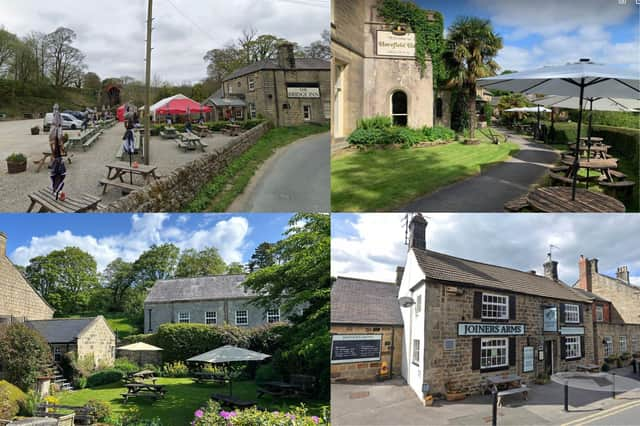 IN PICTURES: 15 of the best rural pubs in Nidderdale according to TripAdvisor
Autumn is well on its way and whilst the beer gardens have enjoyed the delayed summer weather, we look at why rural pubs in Nidderdale are still worth a trip, day or night, according to TripAdvisor.
Published 13th Sep 2023, 09:54 GMT
Updated 13th Sep 2023, 09:54 GMT
Pub goers drank in the sunshine during the final weeks of summer, and many last minute day trippers found themselves waiting for seating as beer gardens were full from Friday to Sunday.
Rural pubs are renown for holding onto a traditional style and keeping food simple, yet comforting, while making sure to produce a memorable pint of local beer.
Whilst Autumn maybe quieter, there are still plenty of reasons to be visit rural pubs, including nearby country walks, beautiful scenery, dog friendly venues, home cooked food and a warm log fire.
Our gallery includes public houses and eateries within a ten mile radius of the market town of Pateley Bridge to increase variety and encourage readers interest within the surrounding areas.