Harrogate Food Festival: Major event returns to the Stray this weekend
Harrogate Food and Drink Festival will be returning to the Stray this weekend.
Monday, 21st June 2021, 11:38 am
Updated
Monday, 21st June 2021, 11:40 am
The family-friendly event, which was cancelled last year because of the pandemic, will be bringing international cuisine, independent bars and breweries and an expansive artisan market to the town on June 26 and 27.
There will also be live music, entertainers and performers, and an extensive children's activities programme. The main focus will be on providing a variety of the most popular UK street food traders, including traditional Greek, Italian, Indian and American cuisine, alongside modern twists on Japanese and Chinese dishes.
Most traders will also be offering a vegan, vegetarian and gluten-free option.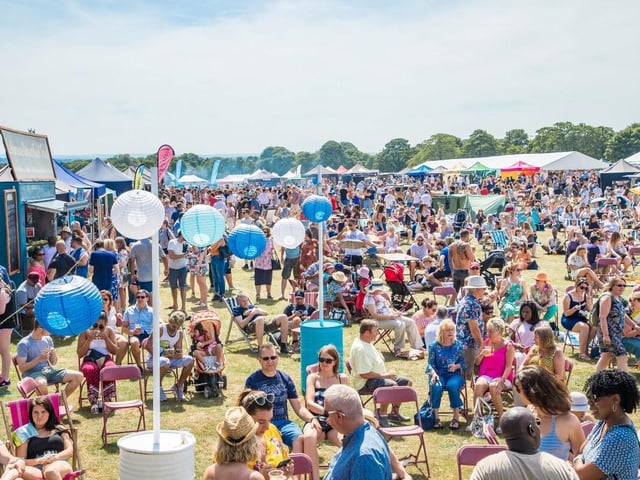 Harrogate Food and Drink Festival will be returning to the Stray this weekend.
Local bar traders will be selling speciality wine, cocktails, prosecco, cider and beer.
Activities for the little ones include magic shows, children's entertainment and animal exhibits.
Festival-goers will also be able to enjoy a range of exciting food related activities. The Cookery Theatre will be taking centre stage after its initial success in 2019, with support from Leeds Cookery School and Yorkshire Food Guide. Experienced chefs from across the region will be presenting original dishes and entertaining attendees with five performances a day.
The chefs include MasterChef semi-finalist Anthony O'Shaugnessy, popular Vietnamese cuisine specialist Loc Bui, owner of Loc's Taste of Vietnam, and Simon Miller, co-owner of La Casita Tapas Restaurants in Ilkley, Skipton and Boston Spa. Live music on the main stage will be provided by Will Forrester, an experienced saxophonist, and Flat Cap Brass, who will be bringing a funky brass performance to the event, along with many more entertainers.
Event organiser Michael Johnston said the event complies with all Covid rules. He said: "We are running Covid controls and following all regulations at our events - the usual hand sanitising stations, social distancing etc. However, the Harrogate Food and Drink Festival lends itself to being quite covid-safe anyway - it's outdoors in a very open area, with everyone spaced out."