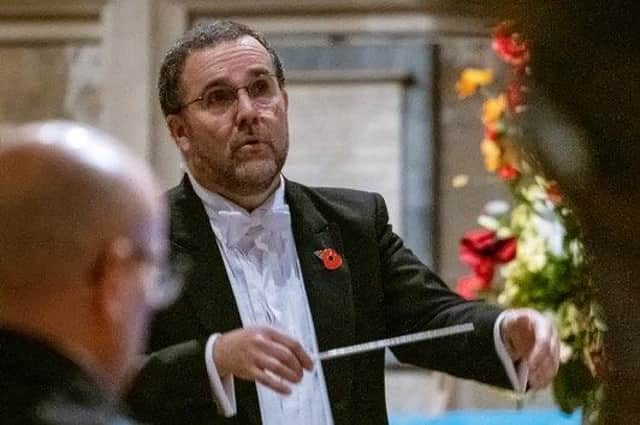 Reviewer Adrian Selway says that it was gratifying to see the large audience almost filling the church for the summer concert, under the direction of John Dunford.
The evening started with the conductor paying tribute to two long-standing members who are standing down this year: Adrian Selway, organ and harpsichord continuo and Marjorie Hodlin, Accompanist to the Society.
The concert opened with a performance of Puccini's Messa di Gloria, a well-known and well-loved choral work written for chorus with orchestra and tenor and baritone soloists.
Mark Leigh Cunningham, tenor, sang with glorious dramatic effect in true Italianate style.
By contrast, Jonty Ward, baritone sang with a mellow and soothingly effective style.
The chorus, always sang with confidence and displayed an intimate knowledge of this work, while the orchestra provided accompaniment of very high quality with exciting brass interjections.
Following the interval, the second work performed was the a choral setting of the Magnificat by John Rutter.
This sweet, but challenging work received an excellent performance considerably enhanced by the beautiful voice of soprano soloist, Andrea Ryder which caressed the hearts of the audience with a lovely sensitive rendering of both Et misericordia and Esurientes.
This was a fine evening of music provided for us all by John Dunford and the Wetherby Choral Society, Orchestra and Soloists,