The best pantomimes in Yorkshire this year
With a hiss and boo, it's behind you and a sprinkle of fairy dust – it's panto-time and we look at some of the best seasonal shows in the county.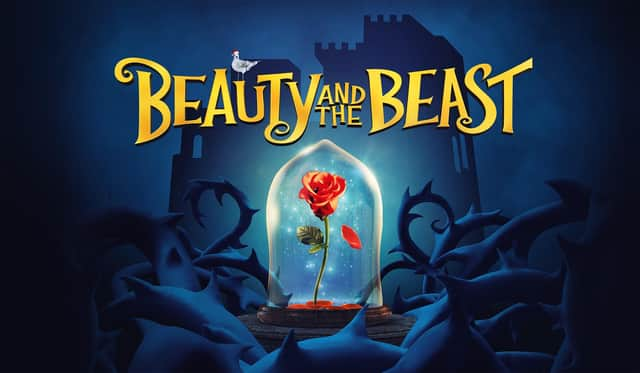 Halifax, Saturday December 16 until Saturday January 6
Halifax's favourite dame, Adam Stafford returns as Nurse Brenda Brighouse alongside Nathan Morris as Buttons. They will be joined by duo Mathew Pomeroy and Natasha Lamb – aka The Conjurors – who will play Cinderella's Fairy Godparents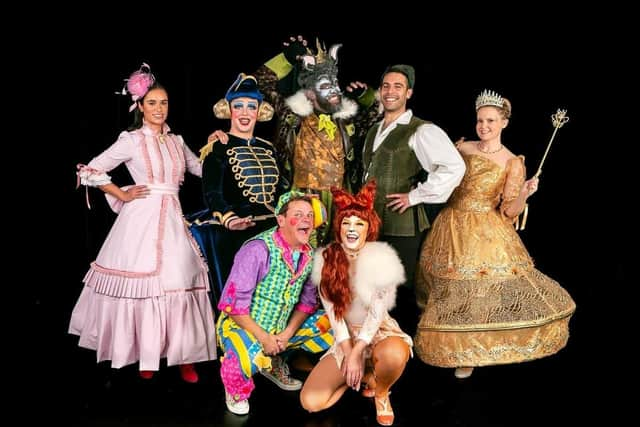 Scarborough, Friday December 1 until Saturday December 30
Welcome to Scarbolopolis, a magical town by the sea in need of a sprinkle of Christmas spirit.
Enter a brave girl and her family, arriving in town ready to open a shop selling baubles, tinsel, and all things sparkly, shiny and lovely to brighten things up a bit. But one day Dad goes wandering into Everdark Forest where the mysterious beast lives and doesn't come back. The fearless heroine ventures into the woods on a rescue mission.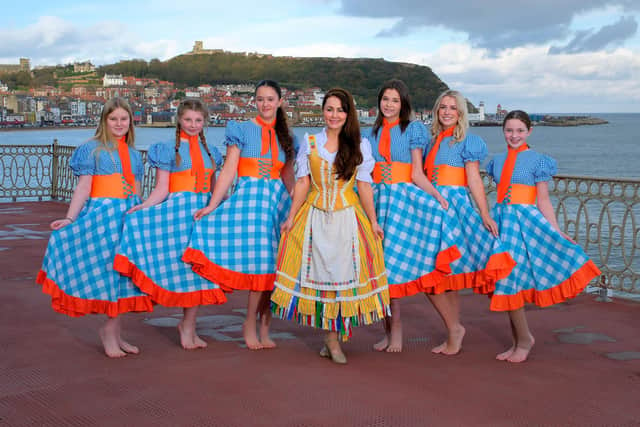 Harrogate Theatre, Oxford Street, Harrogate, from now until Sunday January 14
Join Dick Whittington on an adventure of a lifetime to seek his fame and fortune in London town where the streets are paved with gold. Packed with sparkle, silliness, and side-splitting jokes.
Robin Hood: The Rock 'n' Roll Panto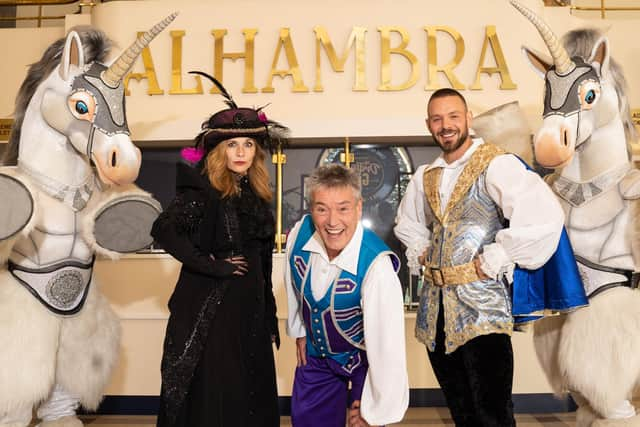 City Varieties Music Hall, Swan Street, Leeds, from now until Sunday January 7
A different format to the traditional Christmas pantomime, Rock 'n' Roll Pantos mix traditional elements of audience participation and corny gags with a jukebox full of classic rock anthems and chart-toppers.
Theatre Royal Wakefield, from Tuesday November 28 now until Sunday January 7
In the kingdom of Wakeyland people rejoice as Old King Cole announces the arrival of a baby princess. Fairy Nocturna places a curse upon the child and the King lives in fear for his daughter's life.
Can the curse be broken? Can the princess be saved? Can the men sat on the front row avoid total humiliation?
Featuring all of the magic, belly laughs and outrageous Chris Hannon outfits that Theatre Royal Wakefield's pantomime is famous for.
Bradford Alhambra, Saturday December 9 until Sunday January 21
You shall go to the ball with Bradford panto legend Billy Pearce as the loveable Buttons, Emmerdale star Samantha Giles as the Wicked Stepmother and celebrity baker and Strictly Come Dancing finalist John Whaite as Dandini.
Dale Mathurin will play Prince Charming and Yorkshire local Sarah Pearson will play Cinderella.
The family pantomime Cinderella features laugh-out-loud comedy, stunning scenery, beautiful costumes and plenty of boos and hisses.
Scarborough Spa, from Thursday December 7 until Monday January 1
The venue welcome back one of the star presenters of Channels 5s Milkshake! Amy Thompson. The traditional panto is a mix of myrrh, mayhem and misunderstanding as Jack triumphs over the evil Giant Blunderbore.
With supporting cast, glittering costumes and the children from TLC of Dance.
I Should Be So Lucky: The Official Stock, Aitken and Waterman Musical
Leeds Grand Theatre, Tuesday December 12 until Saturday December 30.
Not a panto – but this is the seasonal offering from the Grand.
With music from Kylie Minogue, Rick Astley, Jason Donovan and Bananarama, it is the rib-tickling tale of Ella and Nathan – a star-crossed couple with wedding jitters and tropical dreams.
Leeds Playhouse, from now until Saturday January 27
Based on the novel by Charles Dickens, Oliver! follows the story of a small boy as he journeys from a workhouse to the streets of Victorian London in search of love. Featuring songs such as Food, Glorious Food, Oom Pah-Pah, I'd Do Anything and Where is Love?
Castleford Civic Centre, Wednesday December 20 until Sunday December 31
Starring 'Allo 'Allo and Emmerdale's Vicki Michelle. It follows the story of Princess Rose, who after pricking her finger on a magic spinning wheel, is placed under a curse, forcing her to sleep for 100 years.