No complaints from Harrogate RUFC chief Martyn Wood following derby defeat to York RUFC
Martyn Wood felt that his Harrogate RUFC side simply failed to "turn up" for Saturday's top-of-the-table clash with York, and said his players can have no complaints after suffering their first defeat of the campaign.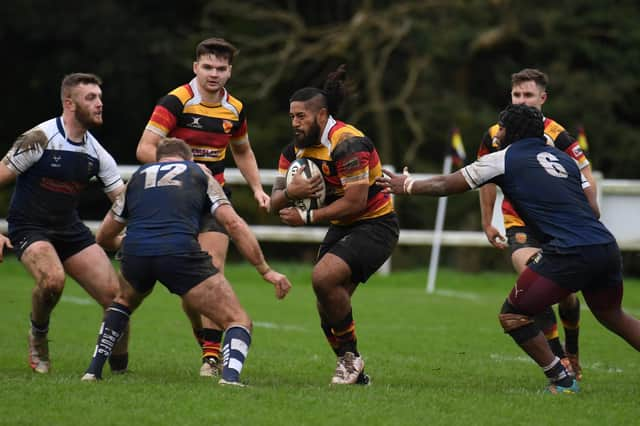 The North One East leaders saw their seven-match unbeaten run ended by their derby rivals, going down 28-22 at Clifton Park.
And the Aces' director of rugby doesn't believe that they warranted anything more than their losing bonus point.
"I don't think we deserved to win the game, we just didn't turn up, for whatever reason," Wood reflected.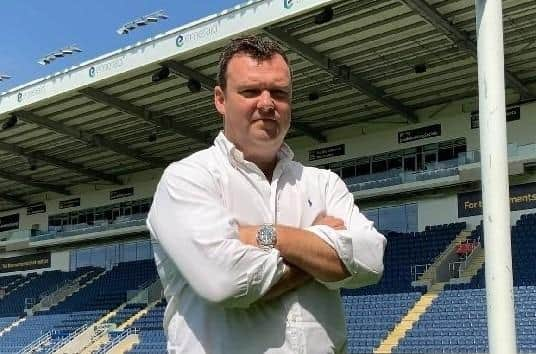 "All credit to York. They played the better rugby, they scored three tries to our one. For us, it was just one of those days.
"It's a massive opportunity missed from our point of view. That's how I look back on the game.
"We had the chance to pull seven or eight points clear at the top and get ourselves into a really strong position, but we didn't do enough to get a result."
Despite being second best for most of the encounter, Harrogate finished strongly and, trailing by just six points, looked in with a chance of snatching a dramatic late victory when they made it over the York try-line with time almost up.
But referee Kristian Garland adjudged the ball to have been held up and 'Gate hopes of nicking a result were dashed.
Wood, however, said it would have been an "injustice" had his team edged ahead at the death.
"Although we didn't play well, we could still have won the game in the last five minutes," he added.
"But, had that been the case then I think it would have been an injustice, so I think you can take that incident out of the equation.
"I actually saw what happened for that 'try' differently to how the referee did, but I'm not about to start criticising officials.
"The referee we had on Saturday is one of the best around, and he was in a better position than I was, so you accept the decision and move on."
Next up for the Aces is a home showdown with fourth-placed Blaydon, who were also relegated from National Two North at the end of last season.
"They're a good experienced team and I believe they've managed to keep hold of quite a few of their players from last year," Wood continued.
"They're generally very strong at home and don't always travel as well, however they put 50 points on Ilkley in their last game, so we cannot underestimate them.
"So it's yet another tough game in prospect, but we're really looking forward to it. York away one week, Blaydon at home the next, these are the kind of fixtures you want to be playing."