Harrogate's St George's Archery Club dominate at Northern Counties Clout Championships
St George's Archery Club's clout team enjoyed yet more success when they took on a field of archers from across the North of England.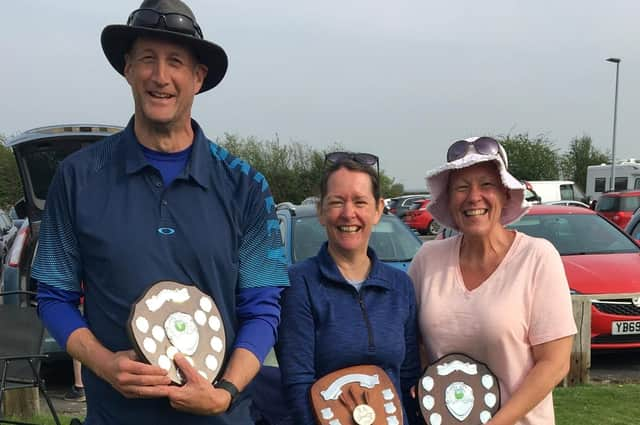 Members recently took part in the Northern Counties Clout Championships, which were hosted by York Archers Society at their Hopgrove base.
The 6th annual Metric Championships were held on the Saturday, with the long-standing Imperial Championships following on Sunday, and the Harrogate-based club continued their excellent season, winning individual and team awards. They also saw three of their number called up to represent Yorkshire.
In the metric shoot, St George's took a one-two with Carol Fairbrother winning the 125m ladies' barebow championship and Fiona Harris taking second place.
Harris' season-best score secured her her Master Bowman classification for 2023.
Ian Harris grabbed bronze in the 165m gent's barebow class and associate St George's member Julian Smith also took third place in the 185m compound bow category.
The St George's barebow team of Fairbrother, Harris and Harris then went on to claim the club team championship. Fairbrother and Ian Harris were also members of the Yorkshire barebow team that won the Inter-County Trophy.
On Sunday, the unstoppable Fairbrother secured her 14th Northern Counties Individual Imperial title, winning the ladies' barebow 140-yard championship.
Ian Harris was third in the gent's barebow 180-yard category and associate members Ray Chaplin and Julian Smith, shooting recurve and compound respectively, both secured fourth place.
The St George's team of Fairbrother, Harris and Harris then bagged the barebow team championship for the club for a record 11th time.
St George's run beginners' courses throughout the year and full details can be found on the club's website: www.harrogate-archery.co.uk.