Harrogate's Master Kambiz Ali hosts third Online Taekangwon Open Poomsae Championships
Harrogate-based 7th Dan Taekwondo Master Kambiz Ramzan Ali and his international team recently held the third Online Taekangwon Open Poomsae Championships.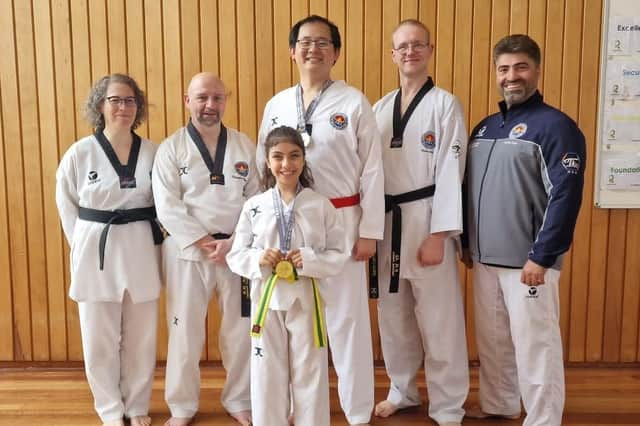 Attended by 140 competitors from 26 different countries around the world, the event was organised and operated locally and then broadcast live over YouTube and Facebook.
Entrants performed in front of a panel of expert international judges and were refereed by practitioners from around Europe and Asia.
Among those to take part were two athletes from Harrogate KTA Taekwondo & Martial Arts Academy – Saharnaz Zarifi and first-time competitor Kevin Lee.
The Harrogate duo were successful in securing one medal each (one gold, one silver), much to the delight of Master Ali.
He said: "Firstly, I would like to congratulate my students Saharnaz and Kevin on their excellent performances at the championships, they have represented Harrogate remarkably at the event.
"I would also like to thank my international team of referees for their continued support and also thank my International IT team of Aaron Leith, Valentina Garetto and Sabine Sudraba for helping to organise and manage this incredible event.
"My team and I are already preparing for our next event, which is due to be held in December and will be the fourth Worldwide Open Poomsae Championships."
For more information about taking up the Olympic sport of Taekwondo, please contact Master Ali by emailing [email protected] or by phoning 07944 988806.