Harrogate RUFC's victory at Scunthorpe RUFC owed much to 'power and fitness', says Martyn Wood
Martyn Wood believes that "power and fitness" have been the key factors behind Harrogate RUFC's strong start to the 2023/24 campaign.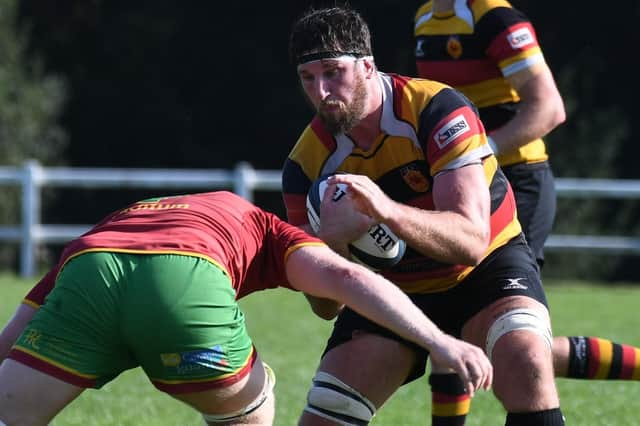 The unbeaten Aces recorded their fifth win in six matches this term when they triumphed 37-7 away at Scunthorpe on Saturday, that result sufficient to move them four points clear at the North One East summit.
Tries by Sam Brady, Jacob Percival, Conor Miller and Jack Haydock, plus 17 points from the boot of Rory Macnab earned 'Gate that bonus-point victory, one which Wood feels owed much to the fact that they were able to use their physicality and athleticism to grind the home side down over the course of the second half.
"We are really pleased with the outcome of Saturday's game," he told the Harrogate Advertiser.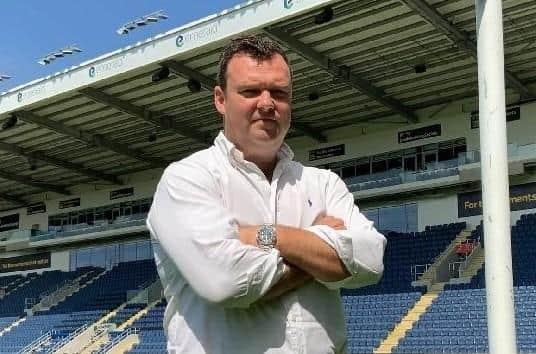 "Going away to Scunthorpe, which is a notoriously tricky place to visit, and coming home with a bonus-point win, is certainly satisfying.
"It was a bit of a stop-start first half. We have put an emphasis in recent weeks on starting games better, and we did start pretty well but then Scunthorpe came back into it.
"The second half was good though, we played some decent rugby and I feel that our power and fitness enable us to grind teams down in the end.
"Most of our lads are used to playing at a higher level, so if we can continue to maintain the standards we have been setting, there are some sides in this division who are not used to playing against such power and intensity, and that is enabling us to win matches."
On the aspects of his team's performance that most impressed him, Wood added: "Games are usually won up front, and our front row was very good again.
"But, to be fair to our backs, they definitely looked sharper this week. Both of our wingers got their hands on the ball and were busy throughout."
Next up for 'Gate is a home showdown with ninth-placed Pontefract this Saturday.
"They have a really big, heavy pack, so we are expecting a huge battle in the forwards," Wood continued.
"But, it's a challenge we are looking forward to and another Yorkshire derby, which are always good fixtures to be involved in."