Harrogate RUFC continue to flourish as they adjust to new head coach Dan Scarborough's 'tweaks' to their playing style
Dan Scarbrough praised his Harrogate RUFC players for maintaining their lead at the top of North One East while continuing to adjust to the changes he has made to their playing style.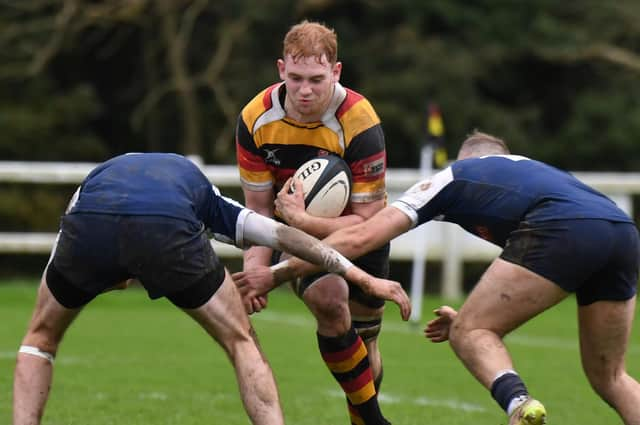 The former England international was appointed as the Aces' head coach in the summer and has made "tweaks" to both their attacking and defensive structure since taking charge.
And, while he insists that his side are still a long way from being the finished article, he has been impressed by the way they have taken on his direction while continuing to churn out result after result.
Saturday's 37-30 victory on the road at Cleckheaton was their eighth in 10 matches this term, and keeps them two points clear at the summit.
"Our league position is clearly very positive, we are happy with where we are at the moment, but feel that there is still a lot more to come," Scarbrough told the Harrogate Advertiser.
"We do need to manage games far better, but in terms of what I've been asking from the boys since I came in, I think that they've generally adapted pretty well.
"When I first took the role, I spent a bit of time looking at how we did things. I wanted to continue implementing the things we were already doing well, but I've also tweaked a few things and tried to simplify areas of our game.
"We've redeveloped our attacking structure, we're still working on our defensive structure, and I think that we can move forward now with a slightly simplified game-plan.
"There is still a fair way to go, a lot more that we can do better on the field, but we are definitely seeing progress every week. There's been a lot for the boys to take in, however they are still finding ways to win matches. We'll keep tweaking things until we get it right, and hopefully keep progressing."
First-half tries from Orisi Katalau, Sam Brady and Will Pritchard put Harrogate in control at Cleckheaton, with Harry Butler going over after the interval to secure his team a bonus point.
Rory Macnab converted all four touchdowns and also landed three penalties before the home side rallied late on to narrow the gap.