Harrogate KTA Taekwondo & Martial Arts Academy stars shine at Online Poomsae Championships
Harrogate KTA Taekwondo & Martial Arts Academy founder Master Kambiz Ramzan Ali and his team recently hosted the second Online Kyonggi University Open Poomsae Championships.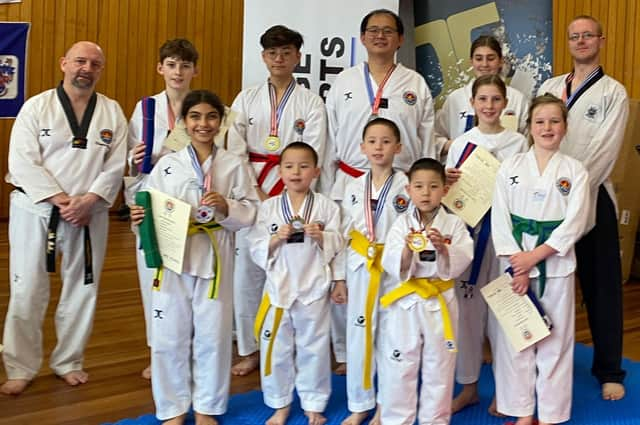 Organised and operated live from Harrogate and attended by around 150 competitors from 31 different countries worldwide, the event was held in collaboration with the esteemed Kyonggi University, situated in Seongnam, South Korea.
Taekwondo practitioners performed in the online event before a panel of expert international judges, with the competition broadcast live over YouTube and Facebook for a watching global audience.
Harrogate KTA also entered a team to compete in the event and was represented by Saharnaz Zarifi, Matilda Davis, Ned Duffy, Tess Duffy, Sasha Duffy, Kevin Lee, Ronan Lee, Sean Lee, Cian Lee, Aiden Ng Pak Yin, Ethan Gaffney and Aaron Leith.
The Harrogate squad was successful in securing an impressive haul of 11 medals overall, five gold, four silver and two bronze, going on to place third in the overall international team rankings.
"I would like to congratulate all my students on their remarkable performances at the championships," Master Ali said.
"They have represented Harrogate remarkably at the event and to place third in the overall rankings for the competition is simply outstanding.
"I would also like to thank my international team of referees for their continued support and also thank my International IT team of Aaron Leith, Valentina Garetto and Sabine Sudraba for their helping to organize and manage this incredible event."