Simon Weaver addresses Harrogate Town's home discomfort after fourth consecutive loss
Tuesday evening saw Harrogate Town suffer a third consecutive comprehensive defeat on home soil. Their 4-1 loss to Mansfield was their fourth in a row at Wetherby Road in all competitions.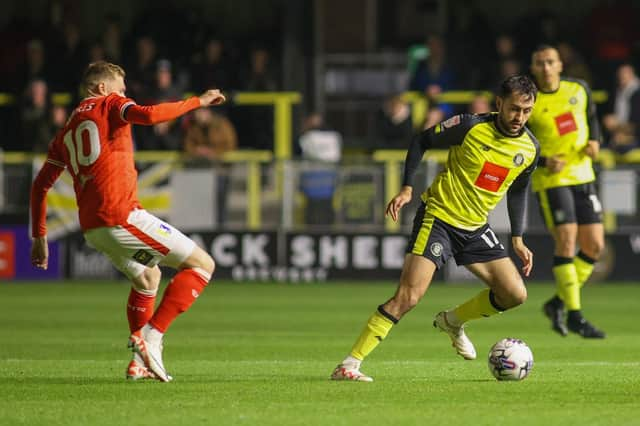 Prior to that, Stockport County had cruised to a 3-1 success in North Yorkshire following on from Accrington Stanley's 5-3 EFL Trophy victory and a 1-0 win for AFC Wimbledon during a forgettable encounter in which the Sulphurites barely managed to throw a punch in anger.
Their away form has, by complete contrast, been excellent and seen them come out on top in each of their previous three League Two matches.
So, why can't Town do the business in their own back yard, where, in theory, life should be easier?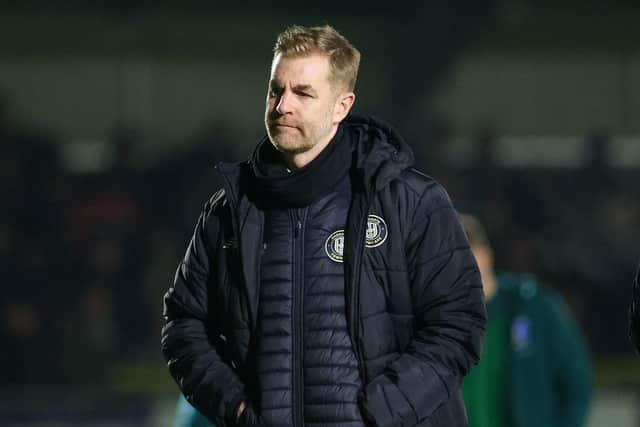 According to manager Simon Weaver, the main problem is that his players are currently playing with apprehension.
"We've been doing great away from home and the fans who travel with us are seeing passionate performances, very good performances that are deserving of wins, but at home we are a shadow of ourselves," the Harrogate boss said.
"We've got to break through the psychological barrier at home, which is apprehension.
"We looked scared to have a strike [against Mansfield] in case people were booed. I mean, come on, it's not a threatening atmosphere yet a few looked overwhelmed on Tuesday night.
"Players are hesitating [in front of goal] but I can't believe it is through fear of recrimination from me, but if so, we've still got to be bigger men than that and be prepared to fail sometimes by having a go.
"It's okay us starting brightly against Mansfield, but then we looked worried at every set-piece, every breakaway, we were too deep at times, we didn't win the battle against [Lucas] Akins and made too many poor decisions out of possession.
"We have got to try and create an atmosphere here by doing better, it is as simple as that."
Tuesday night's defeat came after Town recovered from a goal down to beat Colchester United 2-1 on Saturday, a result which lifted them up to 14th in the League Two standings and left them just four points shy of the play-off places.
But the combination of their heavy loss to Mansfield and results elsewhere immediately dropped Weaver and his men back down to 17th spot.
Next up for the Sulphurites is a home showdown with fifth-placed Crewe Alexandra, 3pm kick-off this Saturday.