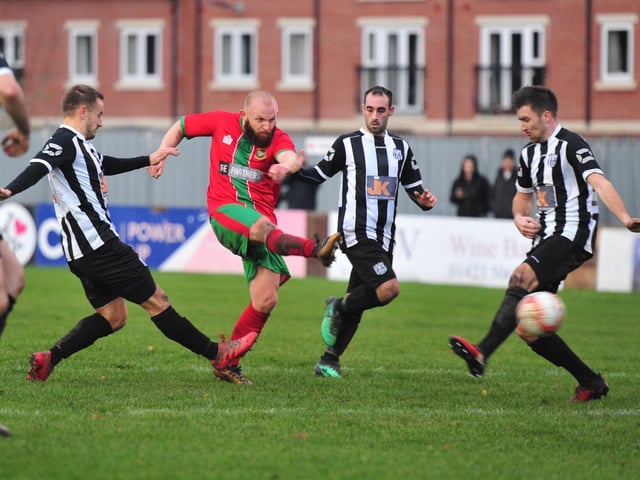 Josh Shields shoots at goal during Harrogate Railway's NCEL Division One clash with Brigg Town.
IN PICTURES - How Harrogate Railway beat Brigg Town to end eight-match losing run
Harrogate Railway ended their eight-match losing run when they beat Brigg Town 3-2 at Station View.
Tuesday, 19th November 2019, 12:05 pm
Updated
Tuesday, 19th November 2019, 12:10 pm
Paddy Sykes bagged a brace before Frazer Lancaster's 73rd-minute header wrapped up a first three-point haul since early September, halting the Starbeck club's plummet towards the NCEL Division One relegation zone. PICTURES: GERARD BINKS.