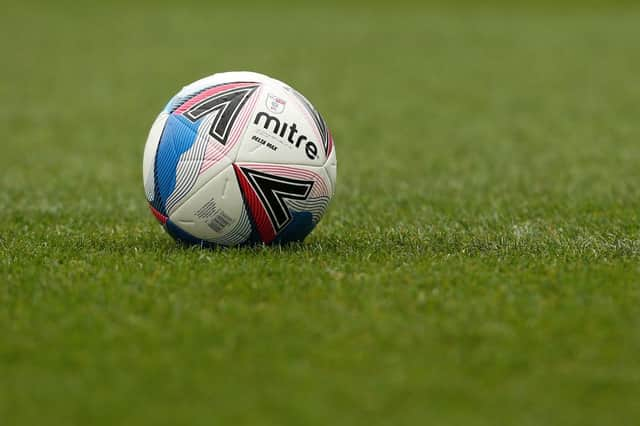 EFL match ball. (Photo by Lewis Storey/Getty Images)
A report from The Telegraph claims that the governing body are eager to respond to the spate of match postponements that have affected the three divisions in recent weeks, with the number of positive Coronavirus tests returned by clubs on the rise.
Up until now, the Football League have been relying on medical advice that following protocols in training and on match days would be enough to protect players and staff from the risk of infection, but with the number of new cases increasing sharply over the last few weeks there is now a feeling that authorities must intervene to try and bring a worsening situation under control.
It is understood that the plan now is to offer clubs twice-weekly testing – a measure that is already in place in the Premier League.
The Telegraph also report that some players outside of the top flight have not been tested for Covid-19 since November.
A round of testing had initially been scheduled for this week to coincide with the start of the new year, but the EFL will now move to begin a regular testing programme.
The cost of the new testing schedule is expected to be covered by central funds. The Football League had also been hopeful that the PFA may contribute to help alleviate some of the cost associated with a regular testing programme, but as yet, no funds have been offered from the players' union.