Marine AFC 1 Harrogate Town 5: Sulphurites progress into second round of FA Cup after half-time dressing-down
It took an interval dressing-down by Simon Weaver to provoke the second-half reaction which eventually saw Harrogate Town complete a comprehensive FA Cup victory over non-league Marine.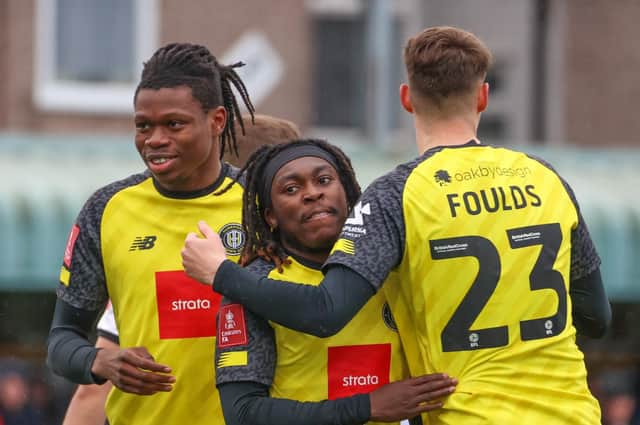 The League Two Sulphurites ran out 5-1 winners in the end, but found themselves "under siege" at times during the opening 45 minutes of Saturday's first-round clash on Merseyside.
Despite grabbing the lead through Abraham Odoh with just four minutes on the clock, Town failed to kick on and came under real pressure from the Lilywhites, who play their football three tiers lower down the pyramid.
The home side levelled matters just past the midway point of what was an end-to-end first half when Chris Doyle headed in, and although Sam Folarin restored Harrogate's advantage almost immediately, Marine continued to threaten.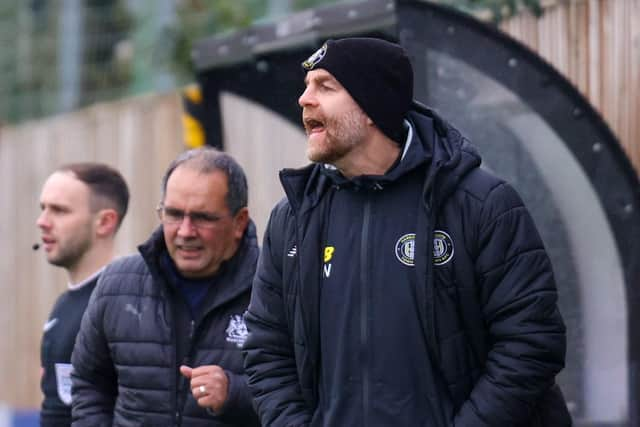 The Northern Premier League outfit hit the woodwork and saw a couple of efforts cleared off the line by Matty Foulds before Weaver's men pulled clear after the break, Folarin adding his second before Rod McDonald and Foulds struck to wrap things up.
"The first half we were short," the Sulphurites boss said. "We looked like we were going to build on that early lead but we sat back, got a little bit too comfortable and invited trouble.
"We were a bit fragile, a bit soft. I have to be better than that and we have got to be better than that as a team. We were under siege at times playing against a side who, no disrespect, play a few levels below.
"I know that in the FA Cup, that it can happen, but if the mentality is right, you minimise the risk of ending up on the wrong end of an upset. We did get it right in the second half, and ended up winning convincingly.
"But I had a few choice words to say at half-time because I thought we were a bit lack-lustre in terms of the competitive side. We needed more edge. We weren't good enough.
"I don't get angry too often, but when I am it's from the heart and I mean it. We were second best against Marine and, no disrespect, but we have got to be more ambitious with our play. And we were second half, we were looking forward more and were more enterprising - and it paid off, it ended up being a convincing win."