Jack Muldoon hailed as a 'delight to manage' after producing 'another big moment' for Harrogate Town
Simon Weaver credited long-serving forward Jack Muldoon with producing "yet another big moment" to help bring Harrogate Town's run of five straight home losses to an end.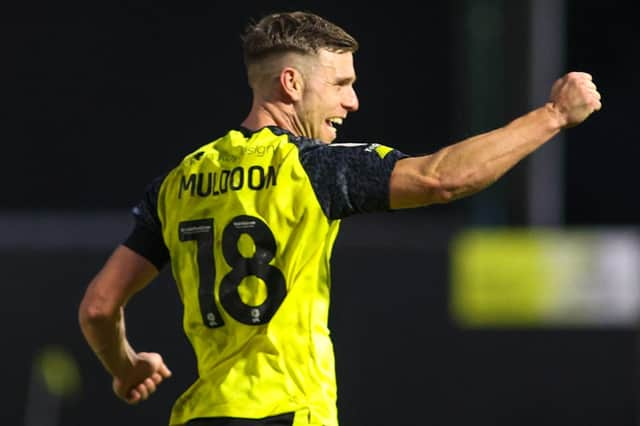 The 34-year-old showed a touch of class as he netted a 66th-minute equaliser, earning the Sulphurites a 1-1 draw from Saturday's League Two clash with Swindon.
On a day when fellow attackers Sam Folarin and Abraham Odoh forgot their shooting boots and squandered a number of clear scoring opportunities, Muldoon benefited from a nice bit of interplay by the aforementioned duo before bending a precise, edge-of-the-box finish home via the inside of the upright.
That goal was just his second of the campaign, and first from open play, arriving on what was only his sixth league start this term.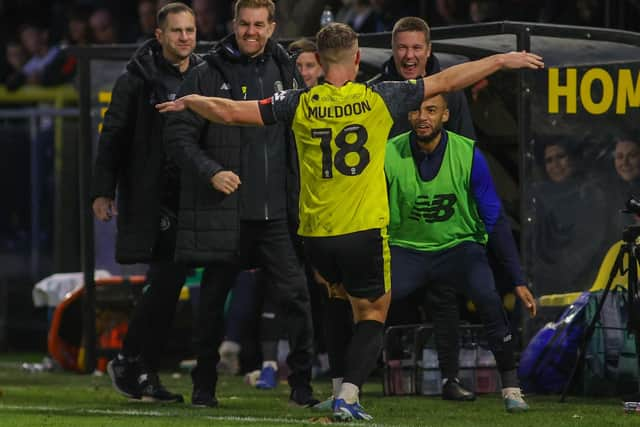 And, given that Muldoon has spent a big part of this season waiting in the wings, Weaver said he was "overjoyed" to see the former Lincoln City man rewarded for his patience.
"It was class, a class goal, a really good finish," the Harrogate chief said. "He has always scored goals for us, hasn't he, in big moments.
"It's yet another big moment, I remember the Crewe game last year, we were right in a relegation scrap, he scored there. He always comes up with big moments.
"I couldn't be any more overjoyed for him, because he is a player who, if he is left out, keeps a smile on his face. He is just the ultimate professional, a delight to manage.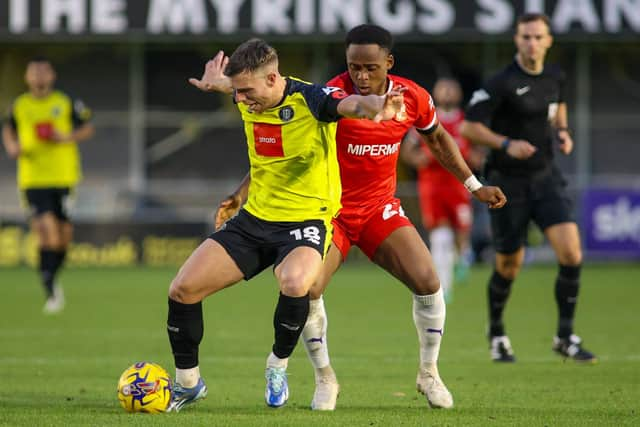 "I was proud of him today. We have more than been paid back for selecting him for the last few games.
"It's not easy when you've not played many games and then you play a few in a week, but it's no time to rest him, because he is one of the players in the squad who can execute that finish like he did."
And it wasn't just Muldoon's contribution in the final third that had Weaver waxing lyrical after the full-time whistle.
"There's energy overdrive and he just does it for the team.
"He's scoring one minute, the next, he is running back at 34-years-old, into the right-back spot, getting a block in.
"We knew that Swindon's right-sided centre-half, [Udoka] Godwin-Malife, travels with the ball, he is a proper athlete. But he didn't today because of the defensive side that our left-winger put in – and then he's finishing that chance exquisitely.
"I just think that with his energy, when we are trying to really connect with the fans, it's important to have players like Mullers with that energy.
"He is fit as a fiddle. Who would believe that he is 34, he looks 10 years younger."
Saturday's draw with Swindon keeps Harrogate 14th in the League Two standings.