Improving Harrogate Town now in a 'decent' position following slow start to the season
Simon Weaver feels as if improving Harrogate Town have got themselves into a "decent" position following their slow start to the season.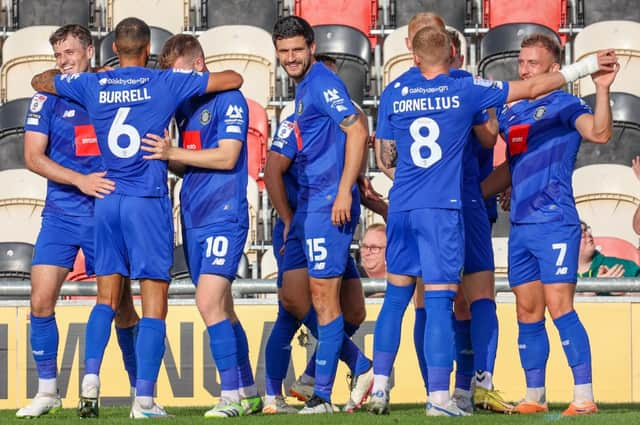 Saturday's 2-1 away win at Newport County was the Sulphurites' third in four League Two matches and lifted them to 15th in the table - just four points shy of the play-off places and nine clear of the relegation zone.
That upturn in fortunes comes after Town lost five of their first seven in the league without managing to score a single goal from open play, and also suffered a humiliating 8-0 home defeat to Blackburn Rovers in the League Cup.
And while he isn't getting too carried away, Weaver says he feels encouraged by what he has seen from his players in recent weeks.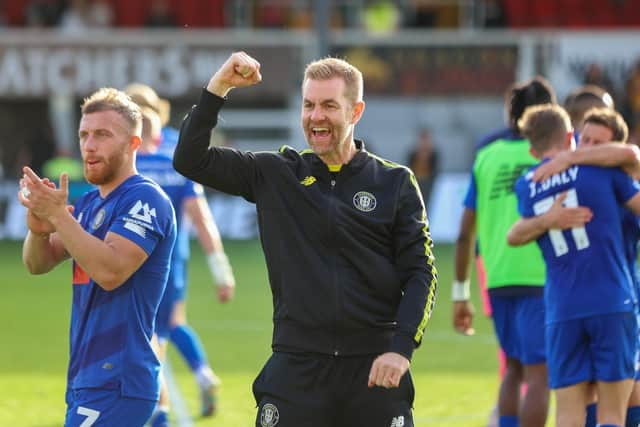 "We're proud that we're now on a decent run. Three wins out of four, it's not too bad," he said.
"We are 15th and we're joint 12th in terms of points. We are four points off where we want to be, in and around those play-off positions.
"You have got to win the right to play and on Saturday we won the right, and last Saturday we did. It was a tight game on Tuesday, we lost but dusted ourselves off and we have to be relentless with the mindset and try and build that philosophy of 'if you get knocked down, you're straight back up, let's go again and get the next three points'.
"We achieved that on Saturday and it feels fantastic."
The improvement in Town's results has coincided with them tweaking their approach, with Weaver asking his charges to be braver in possession and placing more of an emphasis on passing the football through the thirds.
And he believes that the buy-in from his squad has been reflected out on the field of play.
"We've got a good group, you know, and I was excited about Saturday because everybody was up for it," he added.
"Everybody is up for it every single day in training and they've put into practice, into reality, what we are trying to achieve.
"On the pitch, if we do that, pass the ball well, stay composed, keep in a good, compact shape and fight for each other, we've got a chance of picking up points.
"At least I know after Saturday that we're committed to the style of play we want to see and we've got results on the back of that."
Harrogate return to action on Tuesday evening when they entertain Accrington Stanley in the EFL Trophy, 7.45pm kick-off.