Harrogate Town v AFC Wimbledon: Sulphurites need another win to generate 'proper momentum'
Harrogate Town beat MK Dons at the weekend to record back-to-back League Two wins for the first time this season, but Simon Weaver insists that his team need to see off AFC Wimbledon on Tuesday night before they can be considered to be on a roll.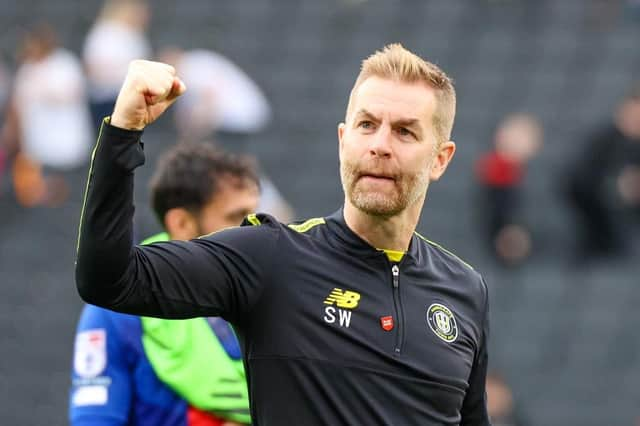 The Sulphurites came out on top in just two of their opening seven league fixtures, but appear to have turned something of a corner having taken seven points from the last nine on offer.
That mini-unbeaten run has seen them pull seven points clear of the bottom two, and although encouraged by what he has witnessed, Harrogate's manager isn't getting too carried away.
"It's a start, but I wouldn't say we've got momentum yet, we've got to earn that right," Weaver said.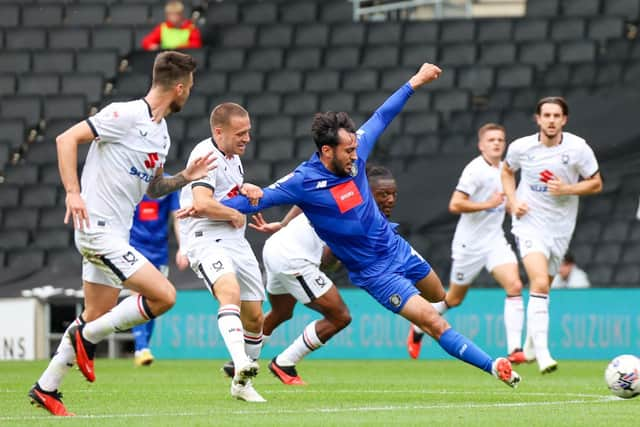 "With so many games in October, there's an opportunity to build on momentum and the feel-good factor off the back of a win, particularly a gritty away performance.
"So Tuesday is a huge game in terms of building proper momentum. We want to go into Saturday's fixture with three wins back-to-back under our belt, but we have to start very brightly indeed.
"Wimbledon have scored seven goals in their last two games, they have got a centre-forward who has played a key part in 18 of the last 24 goals that they have scored.
"They are strong on the counter-attack, so our balance has to be right. We can't go all guns blazing and leave it open at the back. It will be a big challenge for individuals, as well as the collective, on Tuesday night."
Winger Abraham Odoh and midfielder Levi Sutton face late fitness tests after picking up injuries against MK Dons, however striker Luke Armstrong has returned to training after illness and will be available to face Wimbledon.
Centre-half Rod McDonald took a blow to his ankle on Saturday, but Weaver doesn't expect that to prevent him from taking his place in Town's squad.
Wimbledon head to Wetherby Road fresh off the back of a 4-1 home triumph over Tranmere Rovers at the weekend. They currently sit sixth in the table having lost just one of their 10 League Two outings this term.