Harrogate Town 1 Mansfield Town 4: 'Weak' Sulphurites mauled by the Stags
"Weak", "porous" and "not physical enough" were among the words Simon Weaver used to describe Harrogate Town's performance against Mansfield on Tuesday evening.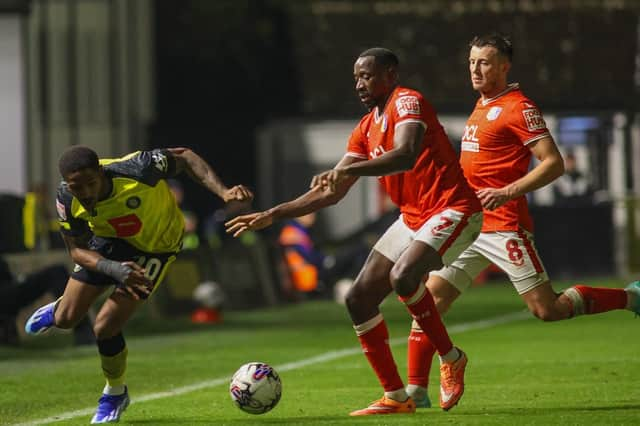 The Sulphurites suffered a 4-1 mauling at Wetherby Road, their fourth consecutive defeat on home soil during a run of games that has seen them concede 13 goals.
Despite coming into the fixture off the back of an impressive comeback victory over Colchester just three days earlier, Town fell behind with only eight minutes on the clock and looked dead and buried by half-time with the Stags 3-0 up.
They performed slightly better after the interval, but still ended up conceding again before Levi Sutton rattled in a late consolation strike.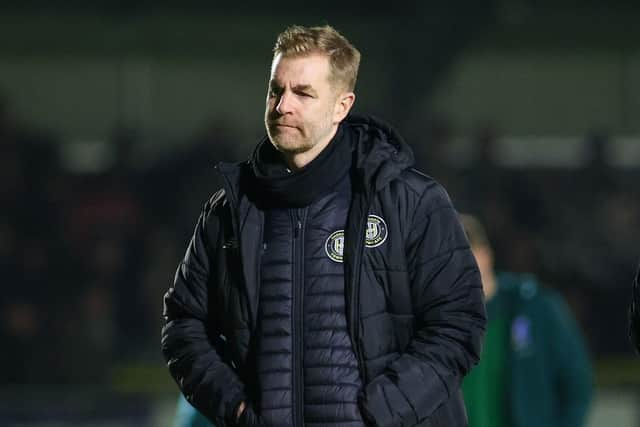 And Weaver did not pull any punches during his post-match debrief.
"We let the fans down, every single one of us. It was men against boys, full credit to Nigel Clough and his team, they were hungrier tonight," the Harrogate chief said.
"It was a really weak display. You go to bed feeling like you have let people down with that kind of home display.
"Mansfield were physically too strong for us and when they counter-attacked, they did it with belief that they would score, whereas we looked powder-puff. We slowed it up in counter-attacking positions and they were able to get bodies back and make blocks and scrap.
"We looked porous, we looked weak, we were not physical enough or aggressive enough. You are better off being honest, it doesn't mean that it defines you forever, but none of us are top-six [material] at the minute and we have got to look it and be better.
"I am bitterly disappointed. I thought that we had prepared quite well, but obviously not well enough and that's my fault, I'm the manager, so I have got to take responsibility for that."
With the game all-but-over as a contest by the interval, Weaver introduced Josh Falkingham and Abraham Odoh and demanded that his charges played with a bit of character during the second period.
"I said at half-time that I wanted them to show personality," he added.
"I told them that we are all in a lucky position to be in professional football and there are a lot of people in the world who are worse off, so stop looking doomed and down and out.
"I just wanted to see personalities out there and I thought that Falks [Falkingham] showed that, again, and Ibby [Odoh], when he came on, showed that he was willing to fight for it.
"He wanted to make things happen and we could probably have churned out, if we had been lucky enough, a couple more goals from the movement and ability down his side of the pitch.
"But it certainly wasn't a confident display from our players. We wanted to walk the ball in at times. It's okay wanting to look nice and neat, but you've got to have a strike. We were hesitant."
Tuesday's loss ends Town's run of seven games – six of which were victories – without defeat against Mansfield and dropped them three places to 17th in the League Two standings.