Coronavirus: No job cuts looming at Harrogate Town
Harrogate Town managing director Garry Plant has revealed that none of the club's employees are in immediate danger of losing their jobs.
Thursday, 26th March 2020, 7:44 am
Updated
Thursday, 26th March 2020, 7:47 am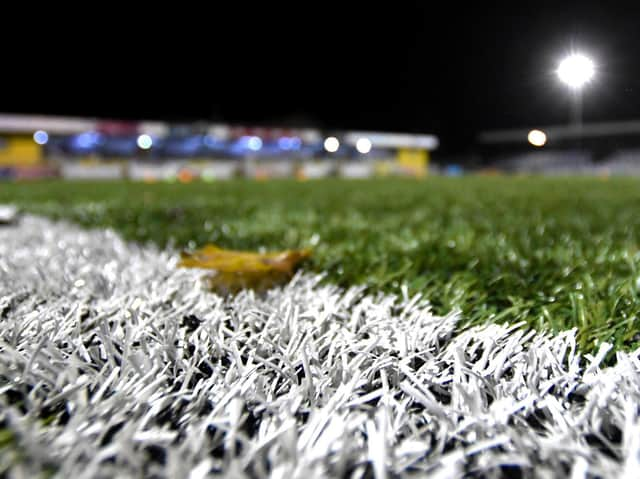 Harrogate Town's CNG Stadium. Picture: Getty Images
Football at all levels has been suspended as a result of the coronavirus pandemic, leaving teams across the country on the verge of financial crisis.
Clubs lower down the pyramid such as Town, who play in England's fifth tier, are heavily reliant on gate receipts as their main source of income, yet it is looking increasingly unlikely that any more games will take place below Football League level before the start of 2020/21.
Harrogate's National League rivals Hartlepool United, Yeovil Town and Aldershot have all been forced into cutting staff salaries in the last week, while Barnet recently put all non-playing personnel on notice of redundancy.
The situation at Wetherby Road is however a somewhat healthier one at this moment in time.
"We have thus far safeguarded the positions of all employees and players, which is great news for both the club and the local community, of which we are a part," Plant said.
"We've seen other clubs forced to make redundancies and cut wages, but we have fought hard to ensure that we don't have to do that.
"We will be looking to take advantage of all support that is on offer from the government and local authority going forwards."
Meanwhile, the National League has confirmed that it plans to terminate the 2019/20 campaign and is seeking help from the Football Association with the process, including the issues of promotion and relegation.
Town currently sit second in the league standings, just four points behind leaders Barrow, who occupy the division's only automatic promotion spot.
Normally, the sides who finish the regular season between second and seventh would qualify for the play-offs and the winner of the play-off final at Wembley would take the other available place in League Two for 2020/21.
However, given the National League's intention to scrap the season, it has been suggested that points-per-game ratio could now be used to determine who goes up.
Harrogate boast the best points-per-game ratio (1.784) of all the teams below Barrow having accrued 66 points from their 37 fixtures and the Daily Star reported on Wednesday that Simon Weaver's team are set to be promoted to League Two if the season ends with immediate effect.
Plant, however, insists that this development is news to him.
"I am not aware of any of the details in this report," he said.
"We want the season to be played out to a finish for the integrity of the league and of football."