This is when Harrogate's new bar will open
A great new Harrogate bar is open in the town centre or - rather - the exciting revival of a Harrogate bar is to take place - and the launch date has been revealed.
Thursday, 9th January 2020, 1:11 pm
Updated
Thursday, 9th January 2020, 1:14 pm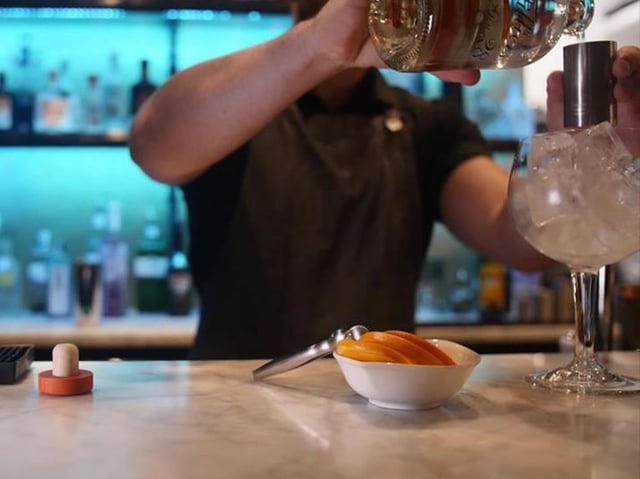 A new Harrogate bar is open in the town centre.
The location of 92 Station Parade has seen many changes over the last decade since the closure of Carringtons nightclub and, then, the departure of Chez La Vie restaurant.
First it became Restaurant 92 and The Optomist bar and then, from August 2016, Bacchus Wine Bar took over from The Optomist.
Despite its reputation for almost 100 wines alongside delicious cocktails, a wide range of gins and premium spirits, not to forget charcuterie and cheese boards, Bacchus closed in Jan 2019 because of the closure of Restaurant 92.
But now Bacchus is back - and with new features!
Under owner Ian Humphreys, the bar has now refreshed the entrance and revamped its wine list and menu, offering what it says is "something unique in Harrogate" - 40 wines by the glass and a small menu of sharing plates.
And it has also taken on an experienced new manager Jesper Callisen, who boasts a background in both mixology and wine.
The official opening date for Bacchus is Thursday, January 23 when it will be offering complimentary food and drinks.
The offer will continue on the Friday and Saturday, too.