Tadcaster on flood alert
Residents in the Tidal and Lower River Wharfe areas are today (Monday) being warned of possible flooding in the aftermath of Storm Ciara.
Monday, 10th February 2020, 11:04 am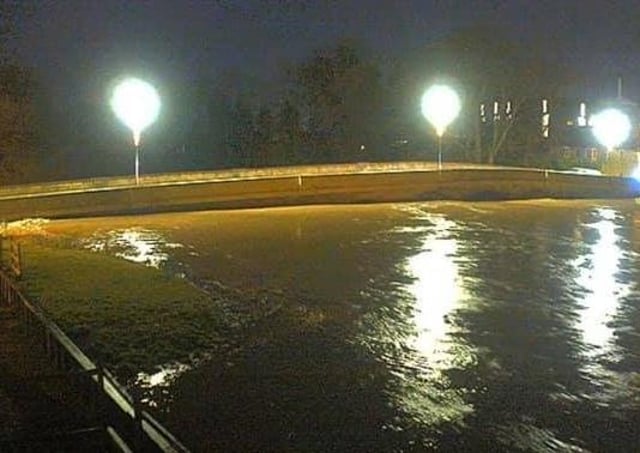 The Environment agency stated early this morning that the flood alert remains in force due to heavy rain associated with the storm.
An Agency spokesman added: "Avoid using low lying footpaths near local watercourses.
"We are monitoring the situation closely. Our Incident Room is open, and operational staff have been out clearing trash screens."
Meanwhile, Tadcaster Flood Action Group posted on Facebook that river levels had peaked at 3.42m at 8am and the volunteers were seeingg at drop of 3.38m at 9am.
A spokesman said: "Up in the catchment, levels are continuing to drop.
"The Town is under an alert, ie the Ings, Mill Lane and Albions will be flooded until at least 2.75m."
And they warned: "Please do not attempt to go in these areas. There is fast flowing flood water."
Tadcaster Albion's football ground is under water, yet again.
A spokesman for The Brewers said in a facebook post this morning: "It's never nice to wake up to these images as Storm Ciara continues to cause havoc for many Non-League Football Clubs, including ours.‬
"Sorry to say that the water levels are still rising at an increasing rate too.‬"
The group added that they were working closely with the Environment Agency.
Tadcaster Flood Action Group was formed following the devasting floods of Boxing Day 2015.
The flood led to the collapse of the bridge across the Wharfe, which split the town and took months to rebuild.