How the political map of Harrogate could be redrawn under Boundary Commission proposals
Political constituencies across the Harrogate district could be broken up and redrawn under proposals for a major shake-up of England's electoral map.
Tuesday, 8th June 2021, 1:22 pm
Updated
Tuesday, 8th June 2021, 1:40 pm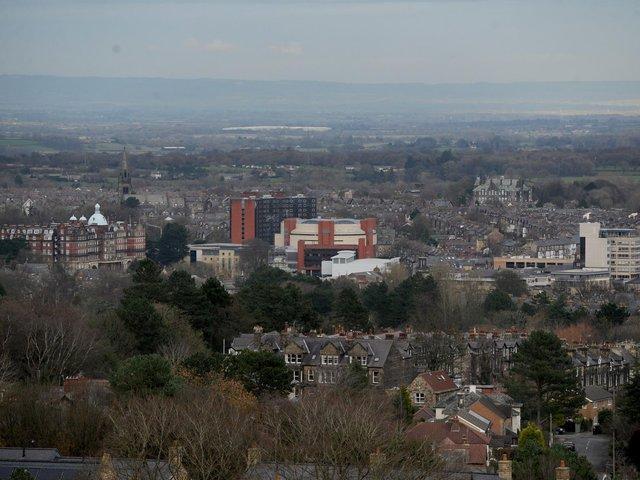 The Harrogate skyline.
The Boundary Commission has today (8 June) announced proposed changes to constituencies across the country including Harrogate and Knaresborough, Skipton and Ripon, and Selby and Ainsty as part of a review which aims to make Parliament fairer by giving each MP a roughly similar number of voters.
Under the plans, Harrogate and Knaresborough, which has been held by Conservative MP Andrew Jones since 2010, would be made smaller with several villages north east of the towns falling under a new Wetherby and Easingwold constituency.
Meanwhile, Conservative MP Julian Smith's Skipton and Ripon constituency would engulf Ripley but lose other villages including Bishop Monton and Burton Leonard.
Selby and Ainsty, which is held by Conservative MP Nigel Adams and includes areas south of Harrogate, would also be reduced in size to only include Selby and its surrounding villages.
The Boundary Commission is tasked with periodically reviewing boundaries on the basis of legislative rules most recently updated by Parliament in 2020. It has now put the initial proposals out for public consultation and is expected to conclude with a formal report to government by June 2023.
If the proposed changes go through, some MPs will find themselves with safer seats, while some will be more closely contested and others will disappear altogether.
The Boundary Commission has, however, stressed this is just the start of a long consultation process and that the current proposals are unlikely to be the final picture.
Tim Bowden, secretary at the Boundary Commission, said: "Today's proposals mark the first time people get to see what the new map of parliamentary constituencies might look like. But they are just the commission's initial thoughts.
"Help us draw the line to make the number of electors in each parliamentary constituency more equal.
"Each constituency we recommend is required by law to contain between 69,724 and 77,062 electors, meaning there will be significant change to current boundaries.
"We want to hear the views of the public to ensure that we get the new boundaries for parliamentary constituencies right."
The initial proposals will now be subject to revisions and consultations, with the first set to run for eight weeks before closing on 2 August.
A second consultation with public hearings will then get under way in spring 2022, followed by a final four-week consultation on revised plans in autumn 2022.
Under the proposals, Harrogate and Knaresborough would see its electorate fall from 74,319 to 72,850.
Skipton and Ripon would shrink from 76,758 to 74,270, while Selby and Ainsty, which currently has an electorate of 74,761, would be renamed Selby with 72,685 voters.
The new Wetherby and Easingwold constituency would have an electorate of 74,405.
Overall, the number of constituencies in the Yorkshire and the Humber region will remain at 54.
By law, every constituency the commission proposes must contain between 69,724 and 77,062 parliamentary electors. Currently, some MPs only have 50,000 constituents while others have double that.
To view the current and proposed constituency boundaries go to www.bcereviews.org.uk
By Jacob Webster, Local Democracy Reporter