Harrogate village cricket club reveals plans to replace 'dated' 1970s clubhouse and build new two-storey pavilion
Killinghall Cricket Club has applied to demolish its current "dilapidated" clubhouse and build a brand new two-storey pavilion.
According to planning documents submitted to North Yorkshire Council, the current 1970s-era structure was made with single-skin brickwork and has poorly insulated single-glazed windows.
It's led to expensive running costs for the club, which plays in the Nidderdale league.
There are two small changing areas with communal showers which offers little privacy and has discouraged players from using them.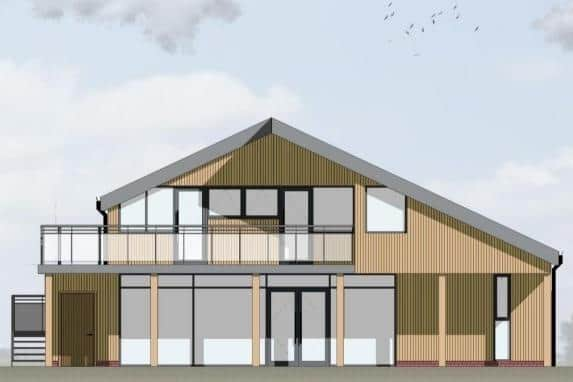 Female cricketers and umpires also have nowhere designated to get changed, so have to use communal areas, the toilets or come already changed.
The club submitted plans to build a larger pavilion earlier this year but following feedback from a planning officer that it would be too large and overbearing, they have decided to submit a new application for a smaller building.
The latest plans, designed by KPP Architects, include a main function room that is connected to the kitchen, toilets and bar.
A disabled toilet and shower will also be built on the ground floor.
The first floor will have two large changing rooms as well as a scorer's board.
The current facilities for the scorers on matchdays are currently inside a wooden hut, which the club says is neither attractive nor very comfortable to sit in.
A players' balcony will also be created for teams to watch the match.
Planning documents state the new pavilion will help grow the sport in Killinghall and offer a social space for villagers.
"The proposal brings improvements to the existing facilities beyond the applicant's vision.
"The current clubhouse was built in the early 1970s, which is very evident when visiting.
"The proposal will provide exceptional changing and hosting facilities for visiting teams, which would be of the best in the current Killinghall teams leagues.
"There is a hope to introduce junior cricket back to the cricket club, that used to be a vibrant and engaging part of the local community.
"The introduction of these new facilities will help facilitate the introduction of this and hopefully attract them to the club."
The council will make a decision on the proposal at a later date.