Harrogate MP Andrew Jones distances himself from Suella Braverman's 'simplistic' remarks on homelessness
Harrogate's MP has distanced himself from controversial claims made by his party's Home Secretary at the weekend that homelessness is a "lifestyle choice".
Watch more of our videos on Shots! 
and live on Freeview channel 276
Visit Shots! now
Andrew Jones MP comments follow proposals by Suella Braverman that new laws should be introduced to restrict the use of tents by homeless people because "many of them are from abroad, living on the streets as a lifestyle choice."
The Harrogate and Knaresborough MP said the Home Secretary's ideas, which include fining charities, potentially, as "simplistic" and showed "limited understanding of the issues".
But he did welcome Ms Braverman's calls to invest more in support for the problems faced by homeless people as a "positive" step.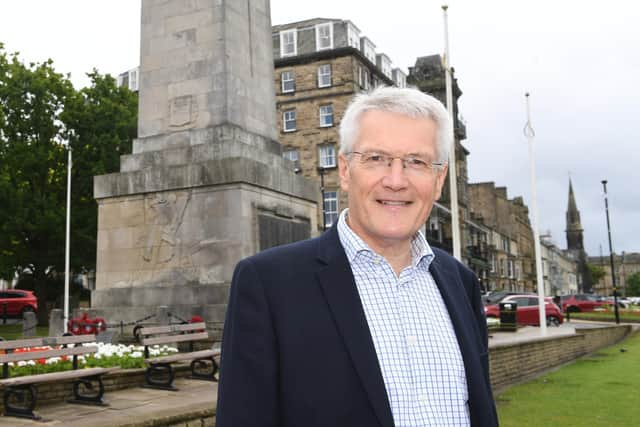 Mr Jones said: "The Home Secretary's comments in respect of the reasons behind homelessness, rough sleeping and street begging showed limited understanding of these issues.
"To describe homelessness as 'a lifestyle choice' and the people who are in these situations as mainly 'from abroad' is not correct.
"It is not surprising that those comments have been seized upon as they are a simplistic description of what most know are complex issues with many dimensions.
"She went on to talk about the need to invest more in wrap-around care and for more investment in the problems faced by homeless people, rough sleepers and street beggars.
"I agree with that part of what she said and wish she had restricted herself to those sensible and positive comments."
Mr Jones added that Harrogate's compassionate and well-organised approach to homelessness and rough sleeping was something he had keenly supported throughout his time as an MP and councillor in the town.
"We have invested in this kind of support nationally and, locally, I did so as a Harrogate councillor with responsibility for the borough's finances," he said.
"This is support that tackles the problems that underlie homelessness and rough sleeping – addiction, family breakdown, mental health problems and many more beside.
"We have an example of excellence in tackling homelessness in the Harrogate Homeless Project.
"They deal with the complex issues in a measured and practical way; their approach to these issues is the correct one."