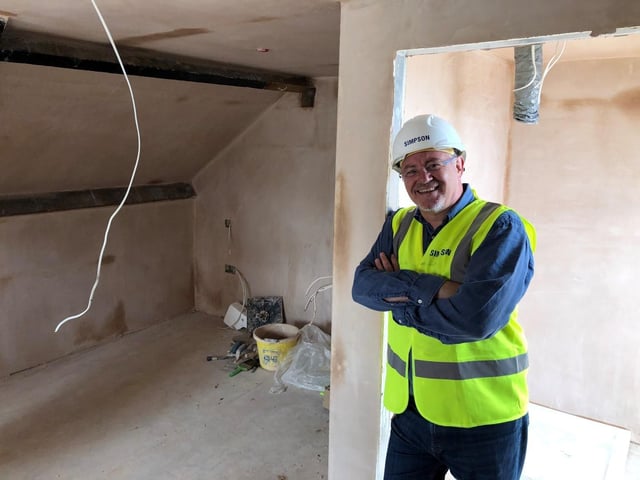 Harrogate Borough Council's deputy leader and cabinet member for resources, enterprise and economic development, Coun Graham Swift, in one of the properties which is currently being regenerated.
First look at Harrogate Borough Council's £1m regeneration project on derelict properties on Knaresborough High Street
Back in 2019, Harrogate Borough Council announced it would be pouring close to £1 million into a new project to regenerate a row of derelict properties on Knaresborough High Street.
Friday, 25th June 2021, 1:06 pm
The project is now well underway on the buildings, which span from 78 to 82a, in order to bring them back to use after years of being left unoccupied and give a much-needed boost to Knaresborough's high street. The properties consist of three ground-floor retail units and four first floor residences, and building work is now taking place following successful planning permission and listed building consent being granted. Take a look through these pictures to see how the work is progressing so far...