Union locked in row with Harrogate Borough Council over staff working from home costs
Union officials are locked in a row with Harrogate Borough Council over work from home tax allowances which they say "do not come close" to covering the costs for staff.
Monday, 22nd March 2021, 11:37 am
Updated
Tuesday, 23rd March 2021, 8:55 am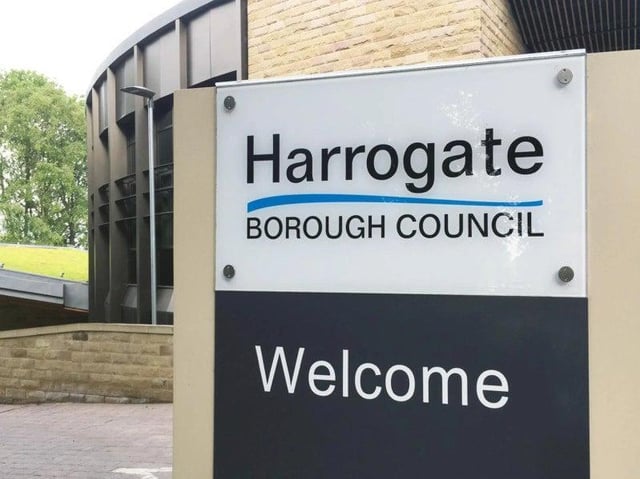 Harrogate Borough Council's headquarters at Knapping Mount.
David Houlgate, branch secretary at Unison Harrogate, said the union has lodged a formal dispute with the council after it refused a "reasonable and legitimate" request to give staff who have no choice but to work from home a £6 per week tax free allowance instead of a government allowance of around £1.20.
Mr Houlgate said staff have incurred increased gas, electric and water bills as a result of working from home and "are in effect being asked to subsidise the council in delivering its services".
He said: "In lodging the dispute we are conscious that staff are also being promised a pay freeze for 2021, a real terms pay cut. There does not seem to be any tangible or public recognition of the efforts of staff on delivering and maintaining vital council services and more besides, whilst having to work in isolation for a full year.
"We have tried to resolve these issues through dialogue but now, unfortunately, it has become necessary for us to take this course of action."
The working from home tax relief offered by HM Revenue and Customs gives any employee the chance to claim costs depending on which rate they pay. For example, a worker who pays 20% and claims relief on £6 per week would receive £1.20.
Harrogate Borough Council said it had ensured all staff were aware of the scheme. It also argued around 50% of its workforce is currently working from home and that unlike some councils, it had managed to avoid mass redundancies and putting staff on furlough during the pandemic.
A spokesperson said: "This has been achieved by being in a relatively strong financial position before the pandemic, redeploying staff to other council services and being extremely cautious with our finances over the last 12-months.
"We have ensured that staff who are working at home as a result of the ongoing global pandemic – which we believe to be less than 50 per cent of all employees – are aware of the HMRC tax relief for additional household costs. This tax relief is backdated for the 2020/21 tax year and equates to £62.40 for the basic tax payer."
The council also argued staff working from home are also saving on travel costs, but Mr Houlgate rejected this, saying "it may benefit some but by no means all."
It comes after Unison last month warned the council it was facing an imminent staffing crisis due to a "perfect storm" of Covid impacts and a freeze on recruitment.
Mr Houlgate said "the strain is starting to show" on staff who are under pressure from heavier workloads after the council introduced a temporary halt on hiring in May last year and shrunk its workforce by almost 60 jobs.
The recruitment freeze was introduced last year to keep costs down during the Covid outbreak and the council previously said no end date had yet been agreed.
By Jacob Webster, Local Democracy Reporter