Senior Harrogate council staff in line to get pay rises totalling around £133,000
Some of the most senior staff at Harrogate Borough Council are in line for pay rises totalling around £133,000 between them.
Friday, 18th June 2021, 4:07 pm
Updated
Friday, 18th June 2021, 4:08 pm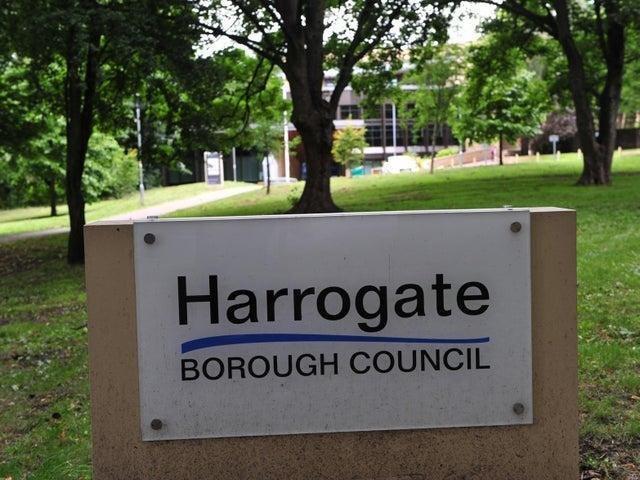 Pictured: Harrogate Borough Council's headquarters at Knapping Mount.
The authority has proposed a new senior management pay structure with increases to the upper salary limits for 17 top earners including the chief executive Wallace Sampson, two directors and several heads of service and managers.
Mr Sampson is the highest paid member of staff and could see his upper limit increased to £130,000 under the proposals which were supported by the council's human resources committee on Wednesday and will require a final approval from full council next month.
It follows a review by the Local Government Association (LGA) and Yorkshire and Humber Employers Association which concluded the recruitment and retention of senior staff was challenging and that pay was a factor.
The review looked at council salary levels elsewhere in the region, as well as Harrogate s cost of living, and proposed several pay rises to be introduced from 1 July.
These will not apply to mainstream staff who had their pay structure reviewed more recently two years ago and are currently in negotiations for a further rise.
Speaking at a meeting on Wednesday, Kay Atherton, head of organisational development and improvement at the council, explained: "In 2019, as part of the National Joint Council pay agreement, a new pay structure was agreed for mainstream staff where some staff did see an uplift in pay.
"That pay structure was to address the issues of low pay - which it did.
"At this point in time, because we have only reviewed the pay structure for mainstream staff recently, we don't feel we need to do that again."
Under the proposals for senior staff, the vacant position of director of community would be scrapped after Paul Campbell suddenly stepped down last spring and was paid £55,065 in compensation for loss of office after three and half years in the role
His responsibilities - which included emergency planning, housing, parks, and health and safety - have since been shared between the other two directors and this arrangement is likely to continue.
Rachel Bowles is director of corporate affairs, while Trevor Watson is director of economy and culture, and he could see his title renamed as director of economy, environment and housing under the proposed changes.
The pair would also see their upper salary limits increased from £92,194 to £100,000, although this is only an upper limit and how much they and all other senior staff actually earn is based on a grading system.
Meanwhile, Paula Lorimer, director of Harrogate Convention Centre, would remain on the same £104,502 salary, while the managing director of the council's new leisure company Brimham's Active, Mark Tweedie, could earn up to £76,350.
For the 12 heads of service, the upper limit would be boosted from £63,584 to £75,000.
Meanwhile, some managers, including those in charge of communications and engagement, elections, and democratic services will see no increase in their upper pay limit.
All council workers last received an across-the-board 2.75% pay rise in August but by now reviewing senior staff pay, union officials have issued a warning over the "perception" of this by lower-paid workers and the public.
In response to the LGA review, Unison Harrogate said in a statement: "Whilst we do not dispute the legitimacy of the senior management proposal, perception is something that does need to be factored in.
"Staff, who have recently been offered a derisory 1.5% pay rise, will understandably question why a senior management review is happening much quicker than one for the majority of staff, which seems way off in the future.
"It is our expectation that the council gets on with the pay and grading review for mainstream staff now, prioritises it and delivers on it in a much quicker time frame than is being proposed."
By Jacob Webster, Local Democracy Reporter