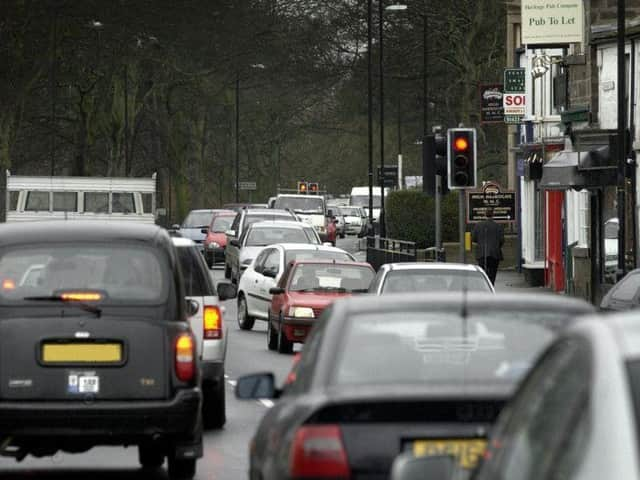 Low Traffic Neighbourhoods aim to drive down car use and get more people cycling and walking.
Low Traffic Neighbourhood (LTNs) use planters to stop through traffic but they also mean getting around places by car becomes a lot more difficult. And that is the idea behind them - they want to drive down car use and get more people cycling and walking.
It was announced last week that Harrogate's first LTN will be built on Beech Grove - a move which won the strong support of green campaigners but was also met with noisy opposition from some business leaders.
Before these plans were announced, North Yorkshire County Council had already been working on a similar transport scheme for the Bilton area which suffers from bumper-to-bumper traffic on the busy A59/Skipton Road.
It has not yet been revealed where the LTN could be introduced - a decision which Conservative councillor Paul Haslam said will be a tricky task for transport bosses.
"I think this is a brilliant idea but it does need to be looked at carefully," he said.
"When the A59 is closed or busy Bilton effectively becomes an island which is cut off. So, the question of where to put a Low Traffic Neighbourhood and how to police it accordingly is a difficult one."
Liberal Democrat councillor Trevor Chapman also said there was no obvious location for the LTN and raised concerns that a ban on through-traffic would only send motorists elsewhere.
He said: "I am fully supportive of encouraging people to use alternative modes of travel but I do have fears over how this will work.
"I have my doubts of how this can be done effectively because if you do close off a certain road to make it traffic free you could just move the problem. But we have to take small steps and I would welcome any further developments on this."
North Yorkshire County Council said the LTN would involve preventing non-residential through traffic from entering these roads to create quieter streets where residents feel safer when walking and cycling.
The scheme would initially be trailed over several months and if it proves to be a success, it could become permanent.
Councillor Don Mackenzie, the county's executive member for access, said: "We are at the very early stages of a Low Traffic Neighbourhood in Bilton and it is just one of several measures to overcome congestion.
"Officers put forward a case for Bilton because many people in the area responded to the Harrogate congestion study with support for more sustainable transport measures.
"Skipton Road is the main challenger in terms of congestion and there is a feeling of entrapment among residents when the road gets busy.
"The next steps of this project will come in March when officers will present a report to the executive asking for a recommendation and we will then go from there."
By Jacob Webster, Local Democracy Reporter