Knaresborough residents' group revolt over new leisure centre plan for playing field
A group of Knaresborough residents are gearing up for a fight against plans to build a new leisure centre at a playing field near their homes.
Wednesday, 3rd March 2021, 6:44 pm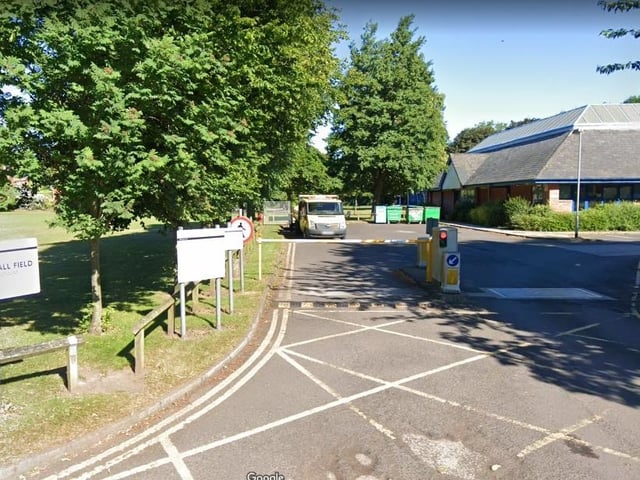 The new leisure centre would be built behind the existing Knaresborough Pool at Fysche Field if plans are approved.
Harrogate Borough Council has this week confirmed that its plans for the new facility behind the town's existing swimming pool at Fysche Field will move to the design stage after a survey showed just over 80% of 471 respondents were in support of the site.
But residents living in the area have criticised the consultation process, describing it as "clandestine, underhand and wholly undemocratic".
David Hull, who lives near Fysche Field, claimed "absolutely no-one" in his neighbourhood knew about the plans and questioned whether 471 respondents out of a Knaresborough population of more than 15,000 was enough.
He said: "I am not aware of any effort at all being made by Harrogate Borough Council to publicise the consultation document. I only stumbled across it completely by chance just three days before its expiry.
"Building on the open space of Fysche Field itself would be a gross over development of an existing town centre site and totally inappropriate in terms of its location."
Mr Hull also said there was "no mention anywhere" in the consultation document about the loss of green space at Fysche Field.
A spokesperson for Harrogate Borough Council said the consultation was "well publicised" in the local media and online, and that the comments submitted "will help shape the future of the facility".
"The plans are yet to be decided but this marks the start of a multi-million pound investment into sport and leisure facilities in the east of the district," the spokesperson said.
Knaresborough House, Hay-a-Park and Conyngham Hall were the other three main sites considered during the six-week consultation which ran over December and January.
The Conyngham Hall option ranked second in the survey with 27 comments of support, but was strongly contested by a Liberal Democrat-run petition which gathered almost 2,000 signatures from residents demanding the historic estate is protected from development.
The existing swimming pool site at Fysche Field was the council's preferred option and before the survey results were published, the authority had already appointed construction firm Alliance Leisure Services as development managers for the project.
While 81% of respondents to survey agreed with the site, 16% disagreed and 3% gave no preference.
Mr Hull said residents are preparing to launch a campaign against the plans which would see the new facility built on Fysche Field before the 30-year-old Knaresborough Pool is demolished.
"Fysche Field is an historic and exceptionally well used piece of urban green space," he said.
"We are all now becoming more and more aware of the important health benefits of such green and open spaces, for both our physical and mental well-being, particularly for our children. It is rare to have this so close to the town centre.
"Once this field is concreted over it will be lost forever for all generations to come."
If the plans are approved, the new leisure centre will include a new 25-metre pool, a 66-station gym and two studio spaces, and could be built by the end of 2023.
By Jacob Webster, Local Democracy Reporter