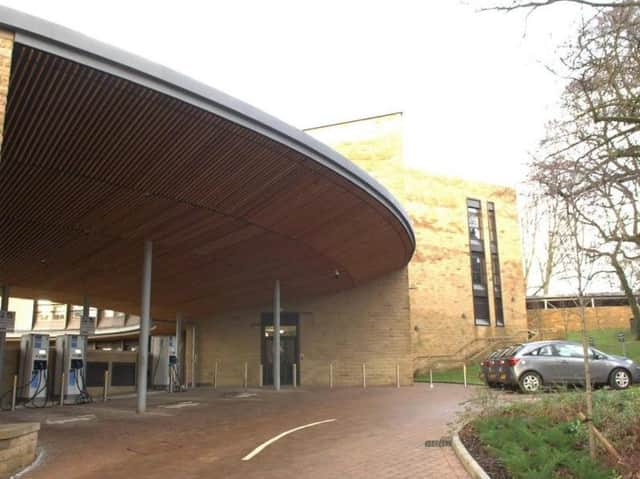 Harrogate Borough Council's civic centre headquarters at St Luke's Mount.
Figures obtained by the Local Democracy Reporting Service show the council spent more than £2.7million on in-house legal teams and almost £480,777 on external legal services over the last five years.
The external legal spending has risen 458% during the five year period, from £22,416 in 2015/16 to £125,213 in 2019/20.
A spokesperson for Harrogate Borough Council said it often hired outside legal help to complement in-house lawyers and when "specialist" advice is required, but opposition councillors have expressed their surprise over the figures and said the money could be better spent on services.
Councillor Pauline McHardy, a member of the Ripon Independents party, said the amount the council was spending on legal advice was "eye-watering".
She said: "I was shocked to see that after the external legal spends in 2015/2016 were just over £20,000, Harrogate Borough Council has since been spending well over £100,000 a year over the last three years.
"This eye-watering amount of money could have been better spent on frontline services including a much-needed learner pool for Ripon which apparently Harrogate Borough Council said it couldn't afford, but expensive solicitors can be."
Councillor Pat Marsh, leader of the Liberal Democrats on Harrogate Borough Council, also said: "With all the pressures on the council to control and reduce spending, Liberal Democrats are surprised that it has spent nearly half-a-million pounds in the last five years on external legal advice.
"Rather than focusing attention on delivering local services, Harrogate Borough Council has wasted time and money on developing projects like the civic centre, as well as taking multiple attempts to sell our historic Crescent Gardens.
"In the spirit of transparency, Liberal Democrats would like the council to publish more details of which legal organisations the money has been spent with and why, so the public can understand where their money has gone."
The Local Democracy Reporting Service asked Harrogate Borough Council to provide full details of what the money was spent on during six recent times when external legal services were used, but it replied with just some details including "professional know-how subscription," "planning" and "construction".
A spokesperson for the council also said its in-house legal department - which costs around £545,000 a year - is made up of 12 posts and that some are currently vacant, which is another reason why external help is sometimes needed.
The spokesperson said: "There are a number of reasons why we may consider using an external legal service. For example, when specialist advice is required or when there is less in-house capacity due to vacancies or volume of work.
"These external services work alongside the in-house team.
"There are currently 12 posts in the legal department (not all of which are full time and some are currently vacant). The posts include solicitors, legal assistants and paralegals. There is no definitive number of external companies and they are only used as/when required."
Here is a full breakdown of the figures:
By Jacob Webster, Local Democracy Reporter