County council 'still committed' to active travel in Harrogate after Oatlands Drive plans scrapped
The highways boss of North Yorkshire County Council says the authority is still fully committed to cycling and walking improvements in Harrogate after Oatlands Drive was dropped from its active travel schemes.
Monday, 24th May 2021, 10:21 am
Updated
Tuesday, 25th May 2021, 3:01 pm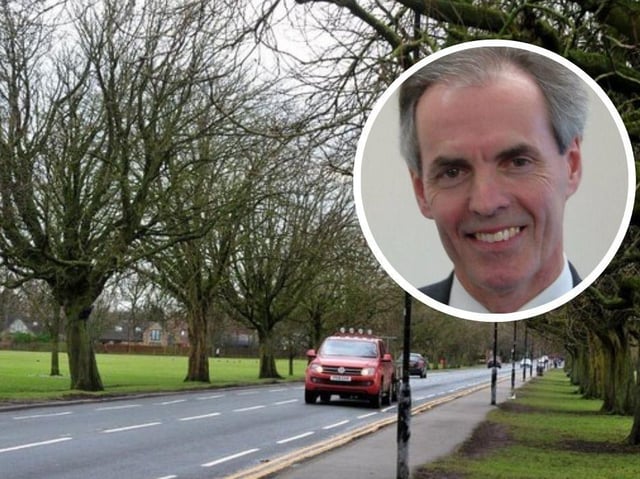 Councillor Don Mackenzie: 'The whole aim of the active travel scheme is to encourage active travel but sadly we could not demonstrate local support'
Senior councillors voted to scrap plans for the street on Friday after a backlash from residents who complained the proposals - which included traffic filters, junction modifications and a 20mph limit - would only cause more traffic problems.
Speaking after the vote, councillor Don Mackenzie the county's executive member for access, said the authority was still committed to transport improvements in the area and that he was pleased separate schemes for the A59 and Victoria Avenue would go ahead as planned.
He said: "Without any questions I am confident that when a new scheme goes ahead we will protect Oatlands Drive from parked-up vehicles and carry forward the 20mph limit which I thought was a very positive proposal.
"I am a little disappointed we are where we are at now as I thought the previous scheme was well thought through, ideally located and connected the area with important destinations including Hornbeam Park, the showground and two schools. However, local residents were very vocal in their opposition that they didn't want any changes which would restrict travel by car.
"The whole aim of the active travel scheme is to encourage active travel but sadly we could not demonstrate local support."
It was also agreed on Friday that a feasibility study would instead be launched this summer to look into what other improvements could be made not just on Oatlands Drive but also the surrounding area.
When the previous plans were first revealed last year, a one-way traffic system was proposed before it was scrapped and replaced with a 20mph limit, traffic filters and junction changes.
However, these proposals still caused upset amongst residents who warned the changes would clog up roads and cause disruption on residential streets, with 57% of 2,073 respondents to a survey saying they opposed the scheme.
Under separate plans for the A59 near Knaresborough, a 40mph limit between Badger Mount and Maple Close, junction upgrades and improvements to a crossing near Harrogate Golf Club have been proposed.
And on Victoria Avenue, there could be new cycle lanes and crossings, changes to junctions at West Park and Station Parade, as well a possible staggered zebra crossing and 'floating' bus stop positioned between the road and cycle lanes.
There is also the potential for the county's first "Cyclops" junction - which would work by separating cyclists from general traffic - at the Station Parade junction of Victoria Avenue.
The schemes will cost around £500,000 and will be paid for through the government's active travel fund which was launched to get more people walking and cycling as the nation emerges from the pandemic.
Before the works can go-ahead, there will be another design and costing stage, as well as the need for a final approval from executive members.
The aim is for construction to start in November with completion in March 2022.
Councillor Mackenzie added: "The feasibility study will look at the Oatlands area in greater depth and provide much broader scope for improvements. I don't think there is such a thing as a perfect scheme as there will always be mixed feelings but we do hope we can demonstrate a good majority will be behind any new proposals."
By Jacob Webster, Local Democracy Reporter