Yorkshire terrier: Once Britain's most popular breed Yorkies could end up on 'at watch' list after falling out of fashion
Once Britain's most popular dog breed, numbers of Yorkies have plummeted and they could end up on The Kennel Club's "at watch" list, a breeder has warned.
Watch more of our videos on Shots! 
and live on Freeview channel 276
Visit Shots! now
The terriers, bred by mill workers in Yorkshire in the mid 19th century to keep vermin under control, have fallen out of fashion.
In the 1970s they were the most popular breed in Britain. The trend continued until 1990 with a record of 25,665 Yorkies registered. However, the figure has dipped in recent years and last year there were just 495 puppy births registered by The Kennel Club.
In 2022, both the shaggy-coated bearded collie and the distinctive miniature bull terrier were placed on The Kennel Club's vulnerable list while the Bedlington terrier, bullmastiff, Irish terrier, Norfolk terrier, and Parson Russell terrier were added to the "at watch" list.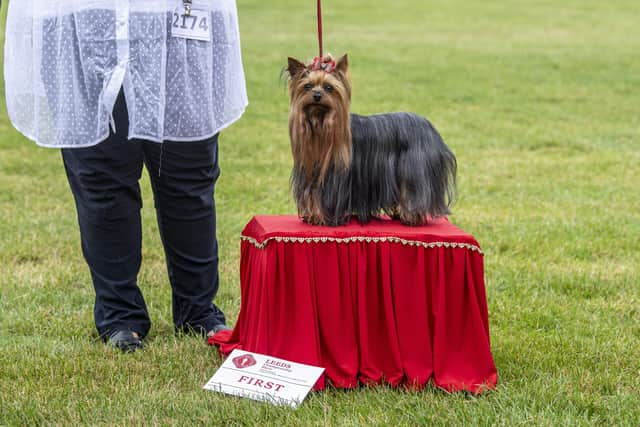 In all there are now 34 vulnerable native breeds and a further eight classed as "at watch".
One of the most famous early Yorkshire terriers was Huddersfield Ben, a prize-winning stud dog born in 1865. Known as the father of the modern Yorkie, his son Mozart was the first to be known as a Yorkshire Terrier.
Around the height of the breed's popularity, the trusty terrier became the mascot for Hudderfield Town in the 1969/1970 season.
Yorkshire and Maltese terrier breeder Janice Hutchinson, whose mum Margaret also bred the dogs, said the breed was "just not as fashionable" as they once were. She said: "I still get inquiries for Yorkie puppies but not like we used to have. There are a lot of breeds that were really popular which just aren't any longer.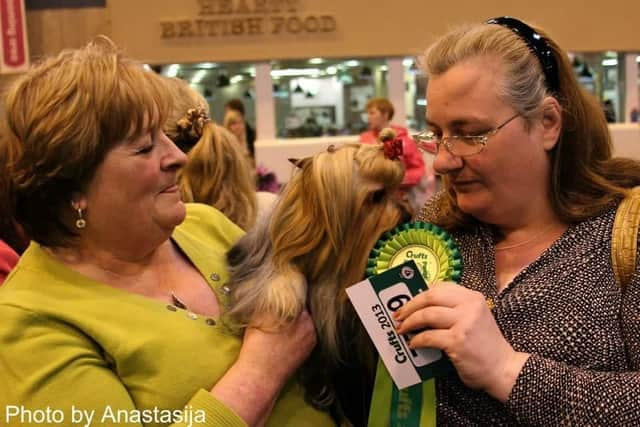 "I think we could well end up on that list unless we start reinforcing and promoting pedigree breeds."
Mrs Hutchinson, the breed club secretary for the Lincoln and Humberside Terrier Club, said Yorkies made excellent pets as they were tenacious, loving and "extremely loyal". She added: "Plus when they are in full coat they are extremely glamorous."
Other dogs which have seen an alarming fall in popularity include the rough collie which shot to fame through the 1940 novel Lassie Come-Home, followed by films, TV series and comic books. It has recorded its lowest numbers in more than 75 years.
Last year there were less than 500 rough collie puppies born and they too could end up on the "at watch" list, which monitors breeds with between 300 and 450 puppy registrations a year.
Those with less than 300 puppy births annually are recorded on the "vulnerable native breeds" list.
Carole Smedley, chair of the Rough Collie Breed Council, said: "We are very concerned to see this wonderful and majestic breed fall in popularity.
"I've spent my life surrounded by rough collies who have enjoyed long, healthy lives and I can confirm their friendly, happy temperament, but each year their popularity is decreasing.
"It is such a shame that some of our most native historic and recognisable breeds are continuing to drop in popularity and we hope that more people will become aware of the range of breeds out there and responsibly select the right one for them."