Watch - Meet the new mother-baby dance group that's taking Harrogate by storm
A Harrogate woman has created a fun and supportive network to help mums rediscover themselves after the life-changing event of having a baby.
Monday, 25th November 2019, 2:58 pm
Updated
Monday, 25th November 2019, 4:06 pm
Having grappled with depression and body confidence herself in the past, Valentina Hynes is determined to send a clear and positive message to women that their world doesn't have to shrink after birth - it can, in fact, expand and flourish.
To showcase this, Valentina has launched YOLO Dance - a mother-baby dance class - to enable precious baby bonding time, whilst opening up a whole new gateway to forming friendships with other mums.
Valentina, who has two sons - three-year-old Harry-Zander, and seven-month-old Alessio, said any everyday tasks, worries or stresses are soon forgotten on the dance floor as mums simply live in the moment.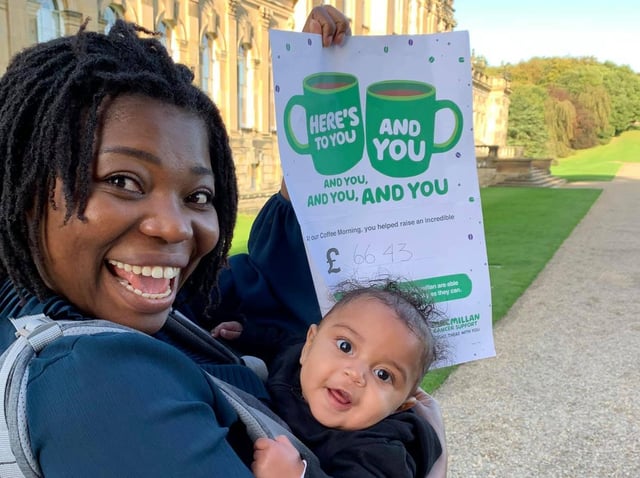 Valentina Hynes has been using YOLO Dance as a force for good in the community.
Valentina said: "Becoming a mum changed my life in ways I hadn't ever imagined. Suddenly, I had this little human to care for, extra fat from the pregnancy that just wouldn't budge - especially as I had a Section and couldn't actively exercise - and mood swings.
"Music was a respite, and dance became a life-saver. I could soothe my little man to sleep with my rhythmic moves, I got smiles and coos when he liked a song or certain moves I made - I felt happier and I quickly got back in shape.
"I think it's impossible to be dancing and thinking bad thoughts - you just feel happy, it lifts your mood, and you forget about your big tummy."
The dancing is for mums themselves, who can wear a baby sling or a similar support to gently sway their child, and soothe and relax them to the rhythm in the process.
Valentina said: "Mummy is just dancing and listening to music, and baby is having a chilled moment. It's a rare time of total calm - you will have a good time, you will laugh, and you will smile.
"There is a sense of all being in this together - there are no pro-dancers, we just support each other and have fun. When you have a baby, you don't know what you are going to feel afterwards - euphoria or depression. Suddenly your life has changed, and your circle can close. You need to find your support network, in whatever form that may be.
"I would love YOLO Dance to become the go-to place to connect with your child through dance."
Mums can also give back to the community through attending the classes, as YOLO raises money for good causes every month - including the likes of Macmillan Cancer Support, and the NSPCC.
Monthly wellness draws are also a fixture of the classes, rewarding regular attendees for their loyalty with prizes. YOLO has partnered with a number of Harrogate businesses to offer this incentive.
Valentina said: "Sometimes people come along and they don't know what to expect, but they come away feeling a lot more relaxed and smiley. We would love to see more people joining us."
YOLO Dance takes place twice a week - on Tuesdays at Kidzplay on Beech Avenue, 11.30am to 12.30pm with sensory lighting, and on Thursdays, 11am to 12pm, at Oatlands Community Centre on Mount Street. The sessions cost £7.50.