Warning over future from Harrogate 'angels' who deliver 150 hot meals to the community every day
A team of Harrogate volunteers known as "angels" who deliver a vital service in the social care sector have come with a unique way of marking the start of National Meals on Wheels Week.
Watch more of our videos on Shots! 
and live on Freeview channel 276
Visit Shots! now
Delivering more than 150 hot meals into the community every day, not-for-profit care provider Harrogate Neighbours have decided to carry their meals on a vintage 1950s tractor.
Sue Cawthray, CEO of Harrogate Neighbours said: "Last year we delivered meals by horse and carriage and the service users loved it.
"We wanted to do something a little bit different this year, so we decided to deliver the meals on a vintage 1950s tractor by an angel which evoked lovely memories for our clients."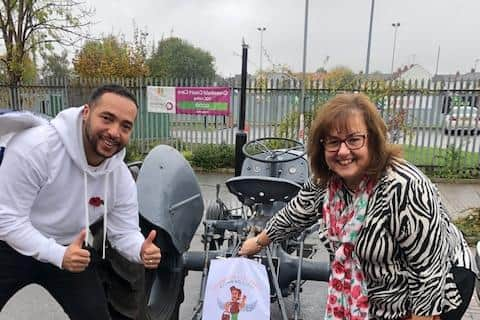 The community service, re-branded as "Harrogate Neighbours Meals on Wheels Delivered by Angels" plays a vital role for local people struggling.
It is proud to serve older and vulnerable people across the Harrogate district.
But, along with the positive nature of National Meals on Wheels Week, the volunteers have a warning for the future.
Like so many areas of the social care sector, meals on wheels says it needs greater government funding to support older and vulnerable people living within the community, who without the dedicated volunteers who run the service would not receive a nutritionally balanced, hot daily meal.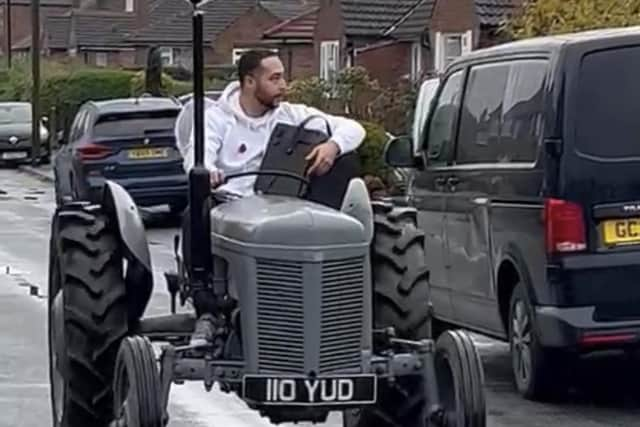 Sue Cawthray, said:, "The future of meals on wheels looks bleak unless the Government can do more to support this much-needed service.
"We are supporting an aging population and the service is a lifeline for older and vulnerable people living in our community.
"We are calling for the Government to ensure funding is available to local councils to safeguard the service now and in the future."
As the population ages and people live longer, demand for the service is growing.
Now in its 11th year, Harrogate Neighbours Meals on Wheels Delivered by Angels is calling out to more volunteers to join the force and deliver even more meals to people in the Yorkshire area in need of the service.
New volunteer Zac Evans said he wanted to make a real difference to people who needed help: "It's not about finding time, it's making time to support the local community.
"Being a volunteer, and making the time makes a real difference to the service users who we get the chance to meet and have a chat with, which is important, too."
Harrogate Neighbours is a not-for-profit organisation which relies on the support from local authorities, businesses and the wider community.
Its primary focus is to improve the lives of hundreds of elderly people in Harrogate by providing a fresh daily meal, preventing social isolation and enabling them to stay in their own homes, where possible.
In addition to the domiciliary care and hot meal service it provides, the charity also operates two sites; Heath Lodge Community haven, a residential care home and The Cuttings, an extra care housing scheme.
Harrogate Neighbours Meals on Wheels Delivered by Angels - Awards
May 2018 - Stray FM Local Hero Awards – The Volunteer Award
October 2018 - National Association of Care Catering – Meals on Wheels Award
May 2019 – Cost Sector Catering Awards – Innovation Award
June 2020 – Queens Award for Voluntary Service