Travel agent's protest
A Boston Spa travel agent took his fight for a break in Coronavirus rules to parliament yesterday.
Wednesday, 23rd June 2021, 2:47 pm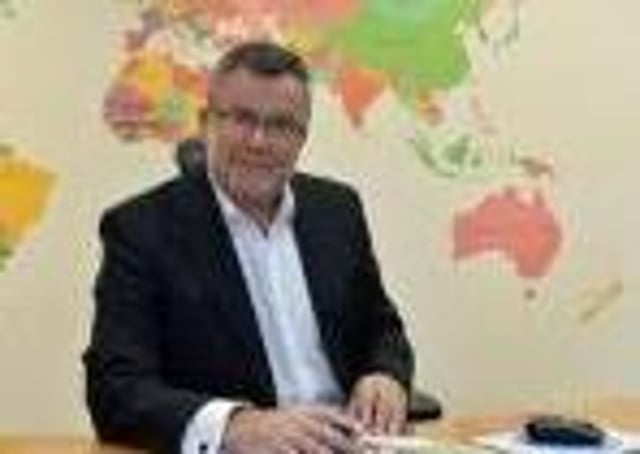 Paul Dayson of Spa Travel joined with thousands of industry representatives protesting outside of the Houses of Parliament for the safe restart of holidays abroad.
Mr Dayson told the Wetherby News: "It really is unbelievable that the government is ignoring the travel industry.
"They are not allowing us to sell anything and not giving us support.
"The industry has had to organise a march on Westminster to actually make the Government open its eyes and understand our plight."
Travel industry body ABTA, led the day of action arguing that there are no major tourist destinations on the quarantine-free green list, and the government has urged people to avoid holidays to countries on the amber list.
It estimates that 195,000 travel jobs have been lost during the coronavirus pandemic or are at risk.
Mr Dayson added: "I attended with pride as I do not want my business of 41 years to fail because of their incompetence and lack of understanding, which applies to thousands more industry partners out there."
Back in February the News reported how Mr Dayson was enjoying a high amount of booking enquiries as the country was set to enter a phased return out of lockdown.
But since then he has struggled with frequent Government changes to travel restrictions.
"The Government is so hypocritical in its actions when half of the countries have zero cases or far less than the ones in this country.
"But they allow 20,000 Scots to go to London for football.
"It's totally ludicrous because the likes of Hancock and Shapps have not a concept what a travel agent does.
"We are not important to them but it is unbelievable the amount of money tourism brings to the UK and employment at airports, airlines, shops at airports and hotels."
Mr Dayson said lockdown had not meant lack of work for him.
"From when Covid struck we as a business, even in lockdown, had to continue working to amend and cancel people's holidays, which in turn turned us into chasing refunds constantly.
"Furlough came along so all my staff went on furlough but I personally had to work to the cover the work of six people, six days a week but the main part of this that I wasn't able to earn any money as there were no holidays to sell."
He added: "The government need to put in place emergency funding/grants etc for the industry and have bounce back loans extended another year so we can afford to pay them back.
"The stopping of furlough will be utterly catastrophic to the industry.
"I have paid back in excess of £180,000.00 of commission on cancelled holidays which has come from savings and bounce back loan so that now is not going to make us bounce back.
"Most of my customers think its appalling that we have to give our earnings back and a lot didn't realise this at all."
Mr Dayson said that he would like to see the extension of the furlough scheme and bounce back loans to December and said he has raised the problem with Wetherby MP Alec Shelbrook, in person and via Zoom.
"I have sent him approximately 40 emails about out plight and he is speaking to Chancellor Rishi Sunak about our issue again on funding and the other points."
ABTA wants the government to add more countries to the green list and remove testing and quarantine requirements for fully vaccinated people returning from green and amber countries.
It is also calling for a package of tailored financial support, such as extending the furlough scheme until April 2022.