The Bonny Snowdon Academy: Meet Ripon-born artist whose online community uses creativity to boost mental health
A Ripon-born artist, who founded of one of Britain's biggest animal portrait art academies, has told how she uses creativity to boost the confidence and self-esteem of those facing struggles with mental health.
Watch more of our videos on Shots! 
and live on Freeview channel 276
Visit Shots! now
Mother of three Bonny Snowdon, 52, became a professional animal portrait artist in her mid 40's after her daughter bought her a colouring book at the height of the adult colouring book craze.
Despite not having drawn since school Ms Snowdown shared her first piece online, after which she received commissions and decided to go full-time.
Ms Snowdon said: "A lot of people are coming to a certain age and rediscovering creativity, whether it was because they were told they couldn't make a living out of it or whether they were told they couldn't do art."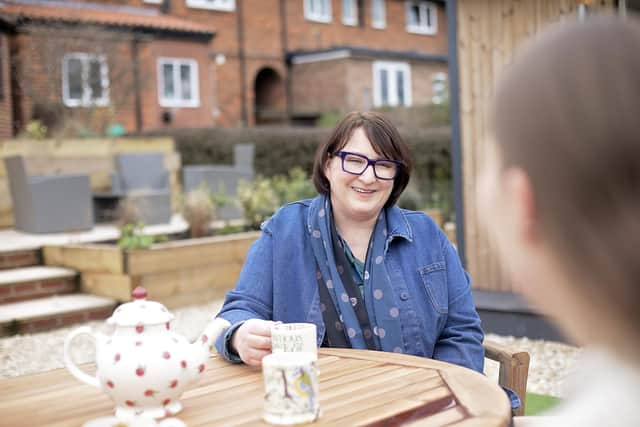 Creativity has also given the members of her academy a new lease of life, with many changing careers and going on to work in art galleries, becoming professional artists in their own right, or launching art-related businesses.
Ms Snowdon said: "It was only through an unhappy marriage that I picked drawing back up.
"Creativity is a portal to another world.
"It allows us to disappear from our everyday life.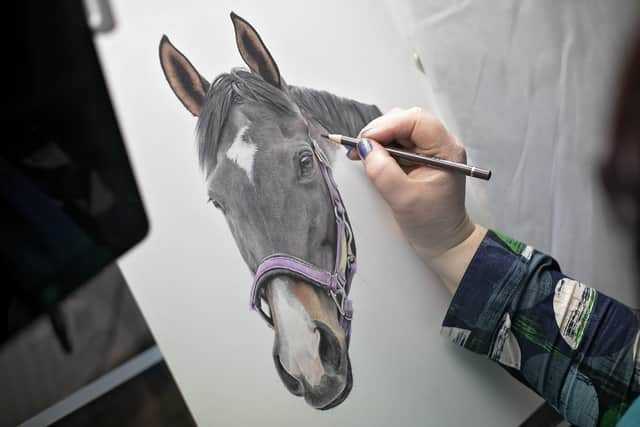 "If you don't lead a very nice life, that is the most amazing thing.
"For me, creativity is essential for a healthy mind."
Ms Snowdon struggled through her divorce, faced losing her family home and battled the marital debt, she said: "It was a really dreadful time.
"I had just become a full-time artist and wasn't earning a huge amount of money.
"I remember feeling sick all the time, trying to be okay for the children and run my then very new business."
Ms Snowdon is keen to help those struggling with mental health challenges, including those escaping difficult relationships. She said: "Domestic abuse can happen to anyone at any time, mentally as well as physically."
She supports York-based IDAS, the North of England's biggest domestic abuse and sexual violence charity.
Ms Snowdon said: "I met French author Susie Pearl, who will eventually help me to write my first book.
"She's an incredible woman who helped me get through all the stuff I'd hidden away.
"It wasn't easy to talk about but a really important process I had to go through.
"Bizarrely, it helped with my business.
"I can now understand barriers, rather than being a doormat."
She has since gone on to launch the Bonny Snowdon Academy, one of the biggest online teaching platforms for Britain's budding coloured pencil artists.
Ms Snowdon said: "Being part of a community where everyone is cheering you on has a huge effect on self-esteem.
"People feeling the same things, are overcoming them and sharing their stories.
This year she will award free scholarships to her academy, a year's membership and all the art-related materials, for women seeking help.
"What people often don't get is it's not the outcome, it's the process"
"When you've got 2000 people drawing together all over the world it's an incredible feeling.
Ms Snowdon has a team of three and two businesses which will turn over a combined £1 million in 2023.
Ms Snowdon is now looking forward to taking her academy on the road, and meeting her global community of students.