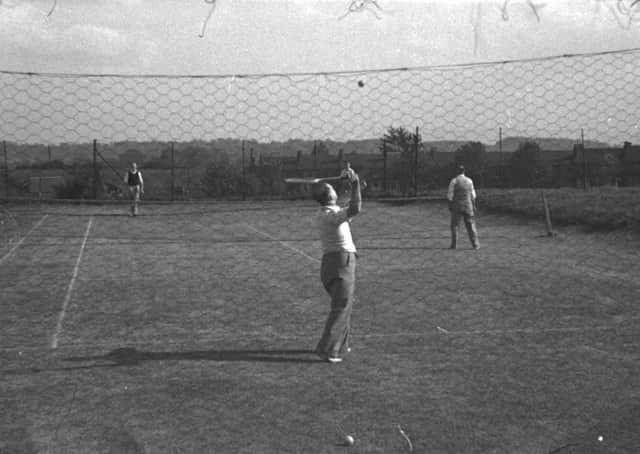 The Fairfield Road-based club has seen a growth in membership and competitive tennis which the re-energised committee says puts it in good shape to continue into the next 100 years.
Newly appointed club Chairman, Will Woodrow said: "We now have inter-club leagues and tournaments, as well as mixed and men's doubles teams ready to compete in the Barkston Ash and Leeds' leagues. The club has a very welcoming and positive feel, and long may it continue."
Deeds dating back to 1920 show that the land was originally bought to set up a tennis club by a group of trustees, which included members of the board of Directors at John Smith's Brewery.
The 1920s saw a dramatic increase in the popularity of tennis across the country, due in part to the end of the First World War when the game became more internationally competitive.
Throughout the 1980s and 1990s, Tadcaster had a successful competitive side with their mixed team winning the Division 2, York Mixed Tennis League four times between 1989 and 2005.
But the club has also battled through periods of disinterest when it struggled to maintain membership with the courts badly in need of repair and a lack of competitive opportunity and funding.
Tadcaster Tennis Club is now welcoming new members at a reduced fee. www.clubspark.lta.org.uk/TadcasterTennisClub
Photographs used with the permission of Tadcaster Historical Society
(L-R) Craig Derry & Will Woodrow (Chairman) 2019.
Winner of the 2019 Tennis Ladder, Clint Cockcroft 2019.