Survivor marks 100th birthday
Five years after suffering life threatening and changing injuries a Knaresborough woman has celebrated her 100th birthday.
Thursday, 18th March 2021, 1:26 pm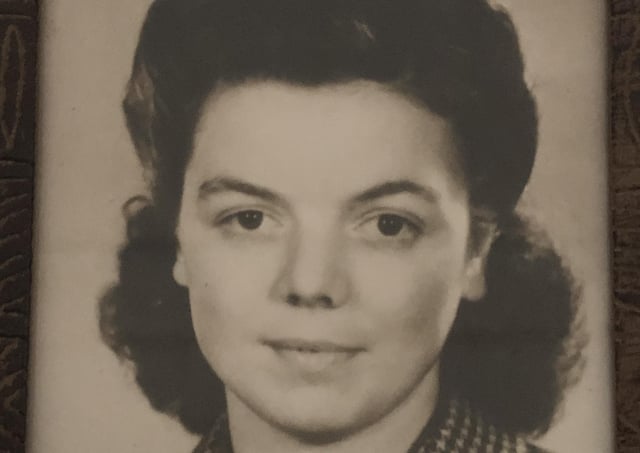 Rose Smiles was air lifted to hospital after being hit by a vehicle on the town's High Street but last Wednesday it was a celebration for the centenarian at Granby care home where she now lives.
Daughter Margaret Maltby said: "Up to the time of the incident Mum, who was 96, still walked up to town virtually every day, up a steep hill to get shopping but also for the exercise.
"She read books, knitted baby clothes for local charity shops and played bingo at the community centre, basically loving her simple life.
Flashback to 2016 when Rose Smiles meets the Yorkshire Air Ambulance paramedics Tony Wilkes (left) and Paul Holmes.
"She was then run over on Knaresborough High Street and airlifted by Yorkshire Air Ambulance to the LGI where she had to undergo three major operations to remove her leg.
"She was in hospital for six months and then moved to the Granby Care Home where she has been ever since, in a wheelchair."
Mrs Smiles, who lived in sheltered housing in Knaresborough until her accident after becoming a widow in 2002, is the only survivor and the first centenarian from a large family of 12 children.
"The only regret she's ever expressed was to not have been allowed to be a Land Army Girl in the war so she could learn to drive," added Margaret.
"However she worked in munitions at Barnbow and married Dad within five months of meeting as he was in the Navy then."
Rose and Bill went on to live in Leeds and have the six children, all still surviving.
To support the family financially while growing up, Mrs Smiles managed the large household along with working as a seamstress.
Mrs Smiles has has 12 grandchildren and 14 great grandchildren with another due shortly and she loves to see them.
"We absolutely pay tribute to the care she has received at the Granby but of course it has been difficult for her and for us not to have visited since her 99th birthday," added Margaret, who was reunited with her mother for her 100th birthday.
"I know she has deteriorated mentally in the last year and we're hoping that with renewed visits she will get back some of her spark."
"We will always be grateful to the YAA the NHS and the care workers for their tireless efforts to keep Mum with us."