Sponsorship deal for new season
Young cricketers have received a welcome boost in their return to the field of play this season.
Monday, 26th April 2021, 10:14 am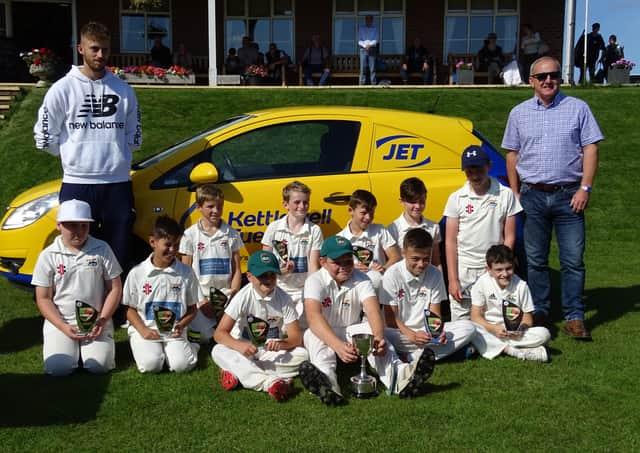 Nidderdale and District Amateur Cricket League has announced that Kettlewell Fuels will continue as the sponsor of its Junior Cricket League, supporting the youngsters getting back to the game now restrictions are lifted.
Already an active contributor to cricket in the region, the independent heating and fuel oil supplier has agreed to continue its sponsorship package.
Nidderdale Junior Cricket League, part of the larger Nidderdale and District Amateur Cricket League, is made up of 23 clubs now entering junior teams.
The league's Chairman, Sir Thomas Ingilby, said: "We are delighted that Kettlewell Fuels is supporting another season.
"The company has shown great commitment to North Yorkshire cricket for many years.
"Whilst our juniors missed out on the season last year, this one will mean even more to everyone – we can't wait to get things started at the end of April."
Mick Dawson, Nidderdale Junior League General Secretary, added: "Kettlewell Fuels involvement since 2019, both financially and supporting with social media and digital marketing, has helped to make the Junior League the success it is today.
"We're looking forward to welcoming all our junior players back to the sport."
Commenting on the sponsorship, Janet Kettlewell said: "Kettlewell Fuels is a passionate supporter of cricket in North Yorkshire and it will be great to see the players in action across the district once more.
"Being part of a team is exactly what our juniors need after so much time away from their schools and friends.
"We'll be building on the work we did during our first season of sponsorship. Keen to get even more juniors playing and joining their local clubs, our aim is to keep growing grassroots cricket.
"Supporting the community in which we operate is important to us and organisations and events that engage and connect our communities get our wholehearted support."
Founded in 1987, family-run Kettlewell Fuels is a member of the UK & Ireland Fuel Distributors Association (UKIFDA), of which Janet Kettlewell is President.