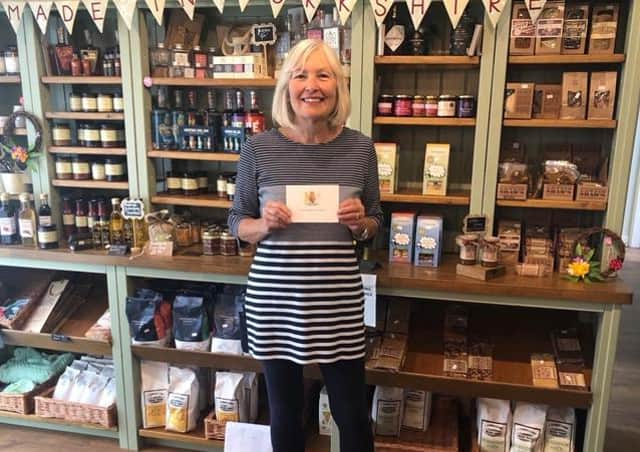 Her Majesty's Lord Lieutenant of North Yorkshire, Mrs Jo Ropner, sent a card to the community shop which opened in June 12, 2017.
A member of the volunteer team said: "We need to shout this from the rooftops!
"All of us feel incredibly proud and fortunate to live in such a wonderful, caring community during these difficult times.
"Our thanks to all our amazing customers, neighbours, and local suppliers whose continued support make the shop such a success."
The shop has proved to be a lifeline for the community throughout the past three months of the Covid-19 outbreak and has remained open, seven days a week, and fully stocked (even flour, bread, milk and toilet rolls) throughout the crisis.
"The extended team of volunteers have 'stepped up' and offered not only essential food deliveries, but also a secure prescription delivery service operated twice weekly," added a spokesman.
"All profits generated are re-invested into the shop with many exciting plans to benefit the community for the future."
The shop received the Countryside Alliance Award for Best Village Shop/Post Office in 2018 and has undergone a transformation with extensive renovations, a dedicated team of volunteers and a 'Yorkshire Wall' of local produce.