Remarkable Harrogate woman who faced up to her rapist wins acclaim for her new venture
A highly-regarded national editor of women's weekly magazines from Harrogate who bravely took her sex attacker to court is celebrating the launch of her remarkable debut novel.
Watch more of our videos on Shots! 
and live on Freeview channel 276
Visit Shots! now
Lianne La Borde, who was born and bred in Harrogate, is making waves on BookTok and Bookstagram for Wait For You, a romance with a time-travelling twist.
Published on Matador, the book is the first foray into fiction for Lianne who is the real life and crime editor for Future PLC's women's weekly magazines including Woman, Woman's Own, Woman's Weekly and Chat.
A deconstructed contemporary romance, Wait For You looks at the 'what ifs' and 'what could have beens' in a non-linear love story with an element of time travel.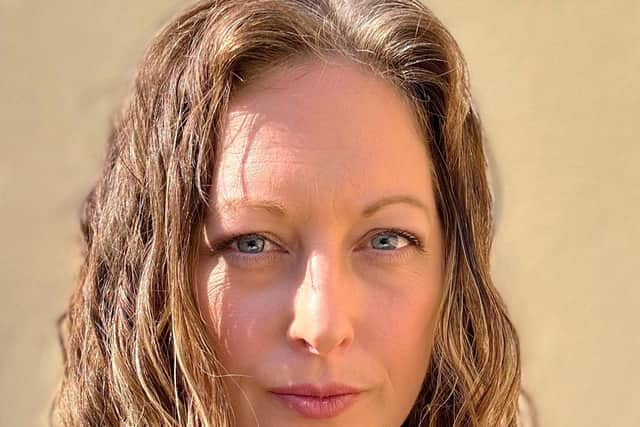 "I've always been a sucker for a love story," said Lianne.
"But I'm fascinated by the idea that, if time wasn't linear and you could hop in and out of the turning points of your life, would you do anything differently? Could you?
"Especially when it comes to love, does the logic of hindsight ever win over emotion?"
Lianne grew up in Harrogate, attending Hookstone Chase Primary school and then King James' School in Knaresborough.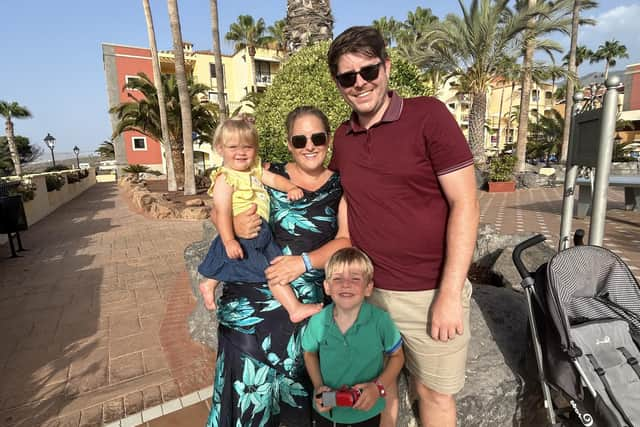 After leaving university, she went on to become a hard-nosed court reporter in London, looking serial killers in the eye, breaking true crime exclusives.
Talking to the Harrogate Advertiser after she opened up to the Daily Mail, this experienced journalist talks about how she had to face down trauma in her own life after she was raped.
The attack happened in East London in 2010 when Lianne was going home one night after leaving a friend's house.
"I didn't consider the man chatting to me at the bus stop could be a rapist," said Lianne who is now 39 but was aged 26 at the time.
"He was a recording artist who seemed genuinely concerned about my safety.
"It would have taken me several night buses to get to my Battersea house-share, so I went to his nearby flat until the tubes opened."
The rape itself was not the end of Lianne's ordeal.
The crime and its punishment had long-term consequences for Lianne who was determined to face up to the rapist and then get her life back to the full.
"After watching all those brave women give evidence against their rapists, I had to show the same courage.
"The next 48 hours were almost as horrendous as the attack.
"The questions, invasive tests, the poking and prodding.
"During the trial, I had to have a screen erected to shield me from the rapist facing me in the dock.
"He'd turned me from unflappable court reporter to victim, weeping in the witness box as my worst moment was raked over.
"After he was jailed for 55 months, I moved in with my parents in Cornwall.
"I told everyone I was disappearing to write a novel, but really, I was running away, although I did write a memoir, which helped me process what had happened.
"By the second Covid lockdown in 2020, I was tired of being scared.
"So, one night I Googled the name I could never forget and found him on Instagram, hurriedly typing a message before I changed my mind. 'I'm not afraid of you any more,' I wrote.
"I've made my peace with being a rape victim, because my experience gave me the tools to build the wonderful life I have now."
Lianne La Borde now lives in Truro with her family including two children under five.
A features editor by day, and romance writer by night, she has not left her roots behind.
"Harrogate has a special place in my heart," she said.
"My family still live there, I married at The Old Swan Hotel and plan to move back there one day. "
The protagonist of Wait For You is in a coma after a row about the past ends in a car accident, trapped between life and death.
With the support of her family, Lianne has moved on to a life not led in limbo.
Creating magazine features which reach more than 500,000 readers every week, she is used to writing for a large audience.
But, if her debut novel is as successful as the initial reaction suggests, that audience will grow still further.
Rather than a one-off, the successor to Wait For You is already in the pipeline for publication in 2024.
Wait For You by Lianne La Borde is available now in paperback on Matador.
It will also be available on E-Book - usually £3.99 - free to download from Amazon from Wednesday, October 25.
Find Lianne on TikTok and Instagram @liannelaborde_author