Queen's Award for charity
A Wetherby man is celebrating after a charity he supports received a Queen's Award for Enterprise.
Tuesday, 4th May 2021, 4:41 pm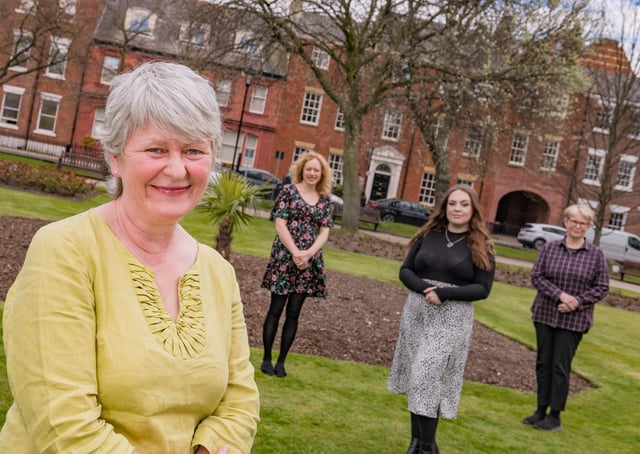 Gill Trevor, Lucy Collins, Eve Walton and Katie Medcalf of Phoenix Wellbeing.
David Aspland who trains junior members at Wetherby Rugby Club, has seen Phoenix Health and Wellbeing, where he is Chairman, handed the award in the Sustainable Development category.
Of the 205 organisations from the UK that have been personally chosen by Her Majesty The Queen to receive an award, the Leeds-based outfit is just one of 17 in the category.
Commenting on their remarkable success, Phoenix Health and Wellbeing's founder Gill Trevor said: "We are absolutely over the moon, this is an incredible honour and it will have a hugely beneficial impact on our social enterprise.
"It has already given us all an enormous morale boost. Everyone at Phoenix is so dedicated and has worked incredibly hard over the past 12 months supporting our clients whose lives have been heavily impacted during the pandemic.
"It will also help raise awareness about the services we provide so that more people will be able to get the health and wellbeing support they need regardless of income."
Based in Park Place, Leeds, Phoenix Health and Wellbeing is a registered charity that was set up in 2013 with the aim of providing wellbeing support to local people.
Its staff, therapists and volunteers provide counselling, massage and acupuncture to people who have chronic health issues and low incomes. These people are referred to the service by medical and healthcare professionals.
In the last year, during the pandemic, demand for the service has been rising.
Gill Trevor said: "Over the last 12 months, despite the lockdowns, we have supported just under 400 individuals who were referred to us due to their emotional, mental or physical health issues.
"We couldn't do this without the support of local businesses or the public and want to thank everyone who has supported us."