Public meeting in Wetherby to discuss transport, energy, waste and green spaces as part of plan for a community-focused future
Residents are being invited to a public meeting to discuss a more sustainable, community-focused future for Wetherby and the surrounding villages.
Watch more of our videos on Shots! 
and live on Freeview channel 276
Visit Shots! now
Four speakers from other local communities will be attending to talk on the topics of community energy, waste and re-use, transport, and community gardens.
This will be followed by small breakout groups where residents can discuss these four questions:
Energy costs may continue to be volatile. How can households become more energy independent? Making the most of cheaper, local, sustainable energy on an individual and community basis.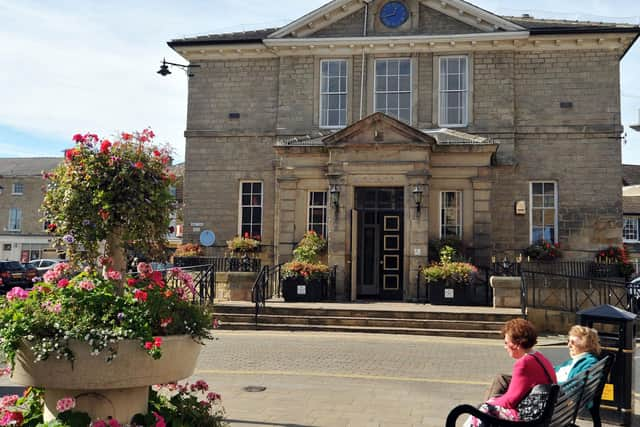 In the UK, we waste 38 million wheelie bins of edible food each year, and £140million of used but wearable clothing also goes to landfill each year. What else do we buy once and never use again? How can we reduce waste as a community?
The average UK car journey is just 8.4 miles. Our streets become more congested and polluted. How can we be more efficient as a community with our journeys?
There are limited allotments in Wetherby. How can we share our green spaces and gardens as a community to grow more stuff?
Adrian Balcombe, organiser of the event, said: "I feel this is probably the biggest opportunity for local people to have their say in a more sustainable, community-focused future.
He added: "Our presenters will be followed by small breakout groups that will be inclusive forums for you to share your ideas on those topics above, for a better local community.
"Your ideas will then be shared with the wider group at the end of the meeting and decide what actions we should take as a community, who should be involved and more.
"Arrive early and make the most of refreshments provided by the local committee of The Children's Society.
"If you can't make the event, please pop your thoughts about community solutions to the above challenges on the form on our website and we'll include these on the day."
The event will be held at Wetherby Town Hall on Saturday, November 11, at 12pm and is scheduled to last two hours.